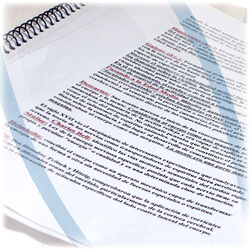 Forrester published a recent study citing results from hundreds of medium-size business leaders of organizations with 20 to 500 employees. The research revolves around understanding thoughts and preferences on cloud ERP – a trending topic throughout all industries today. As LinkedIn and various blogs buzz with debates on topics like security, costs, and speed of cloud based ERP applications, solid numbers like this are helpful in seeing what businesses are really looking for in 2013.
Cloud Based ERP
Here are just some of the interesting results from the study:
57% of mid-size businesses pointed out that choice in data storage location and choice in deployment as elements that an ERP should include.
"Lower overall costs" was the #1 reason that businesses adopted or planned to adopt SaaS, followed by to "Reduce spending on traditional applications".
Also, when 358 decision makers were asked about the level of concern with various issues around using SaaS, the top 3 areas of concern were:
Security and Privacy
Integrating with other applications
Financial lock-in to a single vendor – which is interesting, considering that NetSuite, "the #1 Cloud ERP Software Suite" operates with that very lock-in
Check out the full study here.