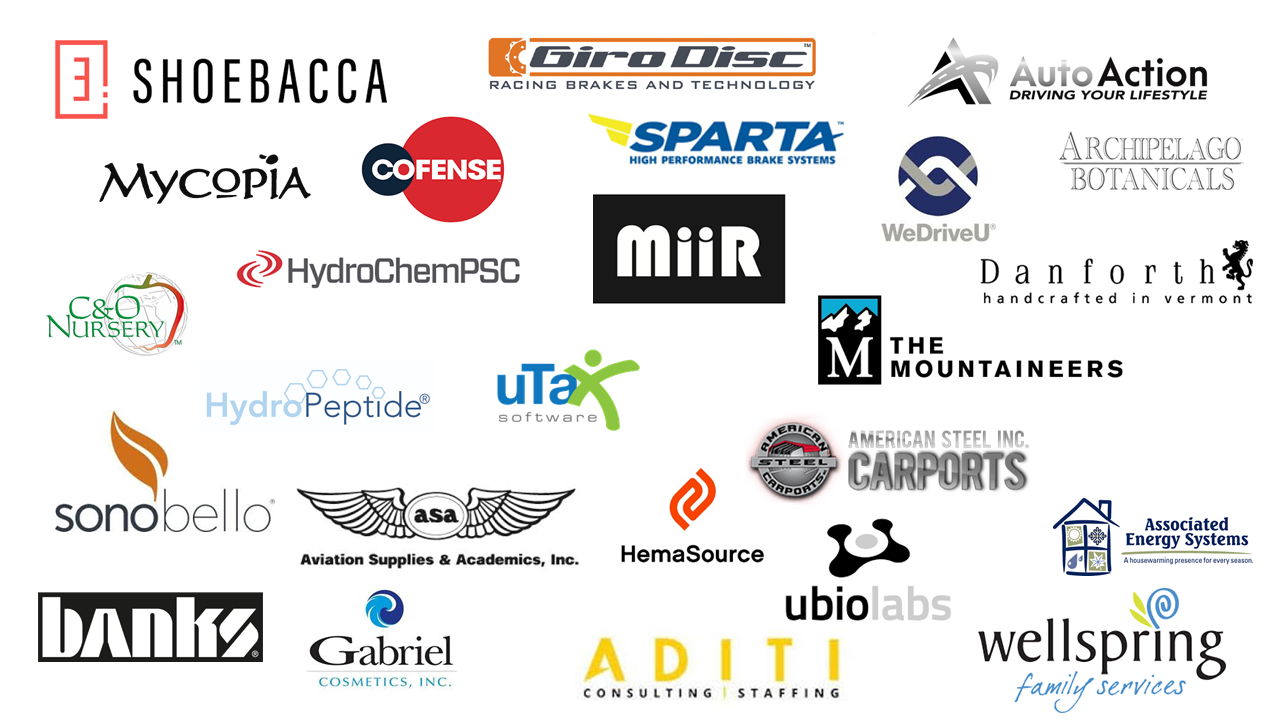 What Customers Say About PC Bennett
It comes as no surprise that PC Bennett has racked up two more MVP awards. They are one of the largest Acumatica-only partners in the world, which speaks directly to their focus and commitment. It is also a great statement as to their exceptional customer service and support. They truly have a 'customer for life' approach. We are thrilled for them, and expect to celebrate with PC Bennett and their customers at the 2021 Acumatica Summit in July
– Geoff Ashley, VP, Partner Strategy & Programs at Acumatica
Regarding convincing our leadership to make the switch to a new ERP: Startup retail company, board wasn't looking for a huge bill for ERP, and with the help of Yuri, they were able to talk about how they could play with the big boys. When I say retail I mean Ecommerce, Walmart channel, eBay channel. That's the great thing about it (Acumatica), it is all preconfigured. Don't have to hire out developers. As a startup, we don't have a lot of bandwidth for IT spend. With Acumatica, we have no real headcount add for that. PC Bennett was great. Refreshing to work with a company that is cost efficient and can articulate the real value to you.
– RPUI
We implemented Acumatica and with the help of Acumatica, reached out to PC Bennett. We met Tim, highly impressed with him. Tim said all the right things, knew his stuff about automotive companies, using the BigCommerce edition.
– RPUI
Feels so right to be with them (PCB), you don't see a partner that chooses one platform. Extremely ballsy. For a company of her stature, to choose Acumatica says a lot about the faith in the platform and its future.
– SG Racing
We challenge Patricia and her team. She probably bangs her head after talking to me, but we have that in common, that tendency to never be satisfied with good enough, to keep asking the tough questions to ultimately get to a better place. I love that about her. And she's built a team that emulates that.
– Auto Action
Yuri has been terrific, Kelly the PM has been great working with Sean. Yuri is probably a lifesaver. December 28th and we wanted to go live Jan 1 and he was committed to 3 other go lives, yet he still helped make it happen. It is the people there that make the difference. He (Yuri) helped them work out sales tax with Avalara. They go out of your way to make you feel like you're not just another client.
– RPUI
They (PC Bennett Solutions) just know Acumatica so well. Their depth of knowledge was great, and working with owner Patricia Bennett was the same; everyone has been so helpful.
Beth Morrisey
VP of Finance and IT | Danforth Pewter
Game changer for us was the ability to set-up a Finished Good Item with its Bill of Materials, issue a Production PO, and issue several component level POs from various manufacturers that are all tied together. No more manual reconciliation.
Bob Bourriague
COO at Ubio Labs, Inc.
Flexibility in customization, unlimited users, support from our provider and access from any device were top reasons for our satisfaction.
Curt Norton
Controller | C&O Nursery
Our payroll requirements are unique, and a critical part of our buying decision was the ability to pay directly from an imported file vs manual data entry into the system. With payroll being time sensitive, this is a big plus.
Lilly Estrada
Human Resource & Payroll Mgr. | C&O Nursery
Acumatica has allowed us to be a better digital business. From Sales to Operations, from Admin to C-Level Executives, Acumatica allows us to have insights into data to make good decisions to grow our business in a powerful way.
Bryan Papé
Founder & CEO of MIIR
Being able to see what's going on across our entire business in one snap-shot is invaluable. With Acumatica, our labor costs have gone down and our inventory control error rate have been reduced.
Bram Kleppner
CEO of Danforth Pewter
Acumatica was by far the most robust Cloud ERP offering. It offers more functionality, better prices, and more value to the users.
Francisco Calligari
CIO at Guardian SealTech
Originally, we were using QuickBooks, and, I mean, you can't even compare Acumatica to QuickBooks.
Bob Bourriague
COO at Ubio Labs, Inc.