Case Studies
PC Bennett Solutions has a professional team ready to help you get the most out of your Acumatica investment. Explore our case studies below.
Featured PC Bennett Success Stories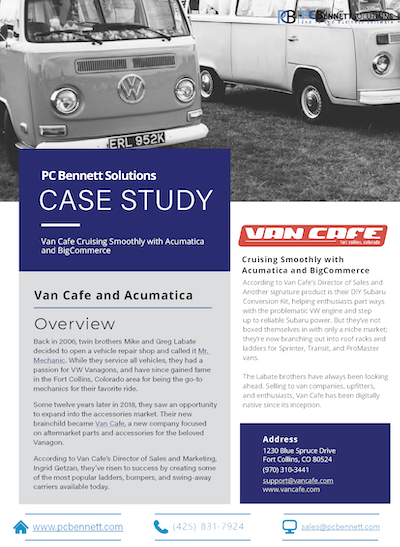 Van Cafe Case Study
Van Cafe originally built its eCommerce site on Volusion and ran day-to-day operations with QuickBooks. As the business grew, they began to run into limitations of the two offerings which prompted them to look for more capable solutions. Their search eventually led them to PC Bennett Solutions for our expertise in the automotive aftermarket sector.
---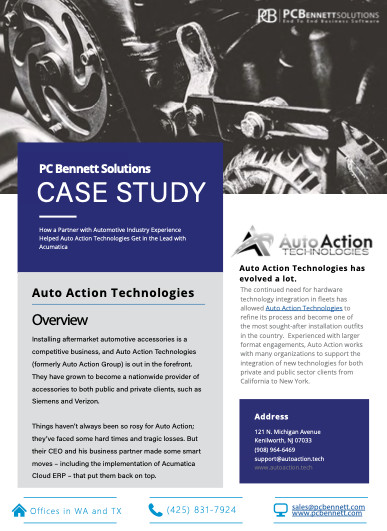 Auto Action Technologies Case Study
Installing aftermarket automotive accessories is a competitive business, and Auto Action Technologies (formerly Auto Action Group) is out in the forefront. They have grown to become a nationwide provider of accessories to both public and private clients, such as Siemens and Verizon.
Things haven't always been so rosy for Auto Action; they've faced some hard times and tragic losses. But their CEO and his business partner made some smart moves – including the implementation of Acumatica Cloud ERP – that put them back on top.
---
More PC Bennett Case Studies