Acumatica Cloud ERP Commerce Edition
With the fully integrated Acumatica Commerce Edition, automotive distributors and manufacturers can go beyond eCommerce to provide Commerce enabled ERP.
Why Acumatica Commerce Edition?
Acumatica Commerce Edition adds powerful eCommerce tools to your Acumatica Cloud ERP system. With tight integration to financials, sales, inventory, CRM and fulfillment systems, Acumatica Commerce Edition goes beyond other eCommerce solutions to provide commerce enabled ERP.
Additionally, the Acumatica connector works with both BigCommerce and Shopify – making it easily to manage a B2B or B2C web store that extends the reach of your business and provides customers with 24×7 access to place parts orders and perform customer self-service inquiries.
Get a Free Consultation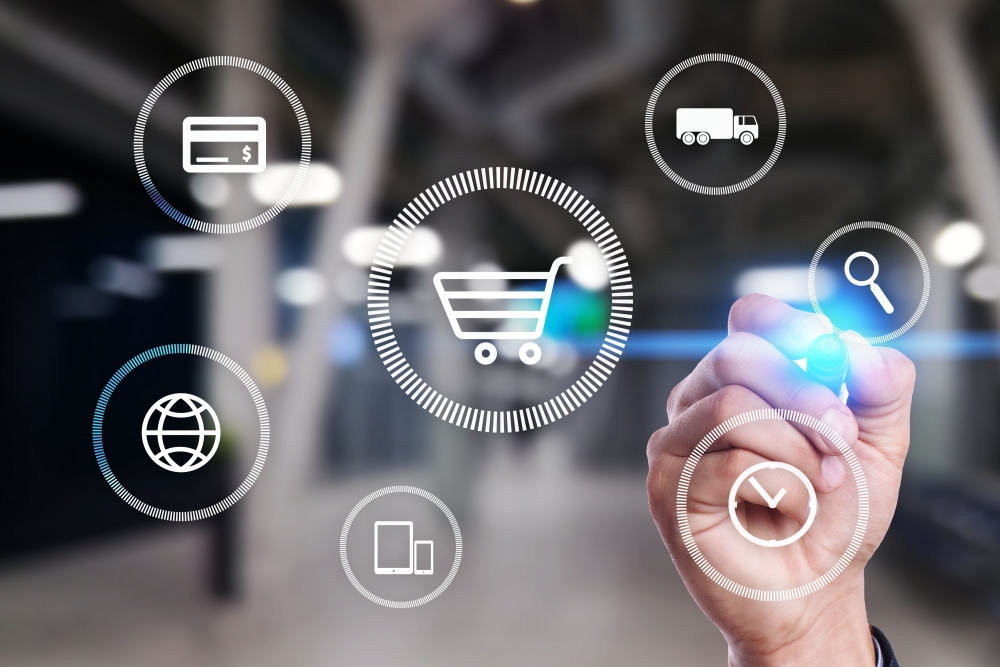 With Acumatica Commerce Edition you can:

Extend the Reach of your Business – While Providing Better Customer Experiences
With eCommerce, you can easily extend the reach of your business beyond the immediate area of your brick and mortar stores. Whether you sell parts B2C, B2B, or both, eCommerce extends your geographical reach and provides your customers with 24×7 access to place orders. Because the Acumatica connector is fully integrated with BigCommerce and Shopify, customers can view their complete purchase history and the status of current orders anytime – and from anywhere.

Make eCommerce an Extension of your Business
With the Acumatica connector, you can easily manage your BigCommerce and Shopify web store because it is fully integrated with Acumatica ERP. Parts inventory and pricing is centrally managed with Acumatica, so you can view and manage inventory levels in real-time or apply price changes across all sales channels. What's more, the Acumatica connector supports customer-specific pricing, products and variants, multiple warehouses, discounts, promotions, and more.

Gain Comprehensive Insight
Gain a comprehensive view of customers purchases and account activity. Weather your customers place orders for parts over the phone, purchase parts "in store" via a POS, or place orders via your web store, all purchase activity is centrally recorded in Acumatica. With a single dashboard, easily view inventory, pick-pack-ship status, returns, customer support and financials.

Take Advantage of ACES and PIES Subscriptions
Acumatica Commerce Edition is will suited for after-market automotive parts distributors. With an ACES (Aftermarket Catalog Exchange Standard) and PIES (Product Information Exchange Standard) ready database, PC Bennett can integrate these services with Acumatica so subscribers can take advantage of industry standard part numbers and fitment information.
Centralize sales processing for all channels. Use single-stream fulfillment for online, counter, catalog, and telemarketing sales.
Integrate Acumatica to popular eCommerce platforms, such as BigCommerce, Magento, and Shopify. Connect Acumatica to marketplaces using our powerful integration technology.
Integrate your BigCommerce or Shopify web store with Acumatica using the native connector. Included with the Acumatica Commerce Edition, it provides a flexible, limitless, unified eCommerce solution.
What Customers Say About PC Bennett