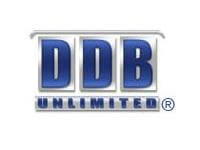 Electronics Enclosure Manufacturer
DDB Unlimited produces rugged enclosures for use in telecom, traffic, security, electrical (NEMA), and other applications. The company has multiple product lines that are shipped around the world to major industry players as well as single purchase customers. Rapid growth required DDB Unlimited to automate and improve processes across multiple locations and production facilities.
Prior to trying Sage MAS 90, DDB Unlimited used QuickBooks for accounting processes and Profit 21 for CRM activities. Sales orders arrived via phone, fax, and email. Inventory and production processes were being tracked manually.
Having separate systems for different processes created extra work including dual order entry, manual import and export processes, manual accounting, and offline reporting.
Sage MAS 90 was not working out. With Acumatica they achieved their goals and saved $80,000/year.
They implemented:
Acumatica Distribution Management Suite
Acumatica Financial Management Suite
Acumatica Customer Management Suite
They were able to:
Save $80,000 per year in external accounting expenses through automation and internal process improvements
Integrate sales, purchasing, accounting, inventory, and more in a single organized system
Eliminate client software and outsourced server operations to reduce IT expenses