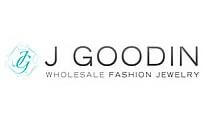 Jewelry Manufacturer & Wholesaler
J. Goodin is a manufacturer and distributor of fashion jewelry that needed an ERP system to manage sales orders, purchase orders, inventory, and accounting. The system had to be efficient in orde rto process a large daily volume of orders and customizable in order to support both current and future business processes.
After using NetSuite and SAP Business One, they wanted an ERP that was customizable and would not lock them in. They chose Acumatica.
They implemented:
Distribution Management Suite
Financial Management Suite
Acumatica Customer Management Suite
Acumatica Studio for customizations
They were able to:
Eliminate NetSuite lock-in by purchasing a private Cloud solution
Scale import processes quickly to match growing business without resorting to batch processing
Position for growth with scalable solution
Provide secure access to over 10 locations around the world