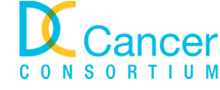 Non-profit Cancer Services Organization
The District of Columbia Cancer Consortium (DCCC) is a non-profit, grant-making charity whose sole purpose is to fight the disproportionately high rates of cancer deaths and diagnoses in the District of Columbia.
DCCC acts as a cancer services clearinghouse to more than 70 member organizations, each of which are also focused on helping people, especially those in medically underserved communities, prevent or survive cancer.
DC Cancer Consortium needed to more efficiently manage its resources and ramp up fund-raising. They chose Acumatica over Sage, NetSuite, and Oracle as its platform to accomplish both.
Moving from Cedar Financials to Acumatica
They implemented:
Acumatica Project Accounting
Acumatica Financial Management Suite
Acumatica Customer Management Suite
They were able to:
Improve ability to manage resources and fund-raising against a backdrop of reduced government funding
Administer programs for cancer patients and survivors without complex setup and additional fees
Improve ability to manage donor relationships to support intelligent fund-raising processes with CRM system
Position the organization for growth by providing a scalable solution to keep programs on track and on budget