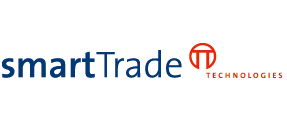 Software Developer
smartTrade Technologies is an independent software vendor that develops solutions for investment banks, exchanges and large hedge funds to streamline their order execution process across multiple asset classes.
Specifically, smartTrade Technologies needed a system that could quickly consolidate and make accessible the various accounting formats and requirements from each of its subsidiaries, as well as easily visualize the cash flow of the group by up to a month.
They chose Acumatica to track global operations across multiple countries and currencies.
Moving from Cedar Financials to Acumatica
They implemented:
Financial Management Suite
Acumatica Studio
They were able to:
Consolidate cash flows across worldwide subsidiaries with different currencies and charts of accounts
Implement robust and automated process to translate financial statements
Position the company for growth by providing a scalable ERP solution that is accessible by all stakeholders