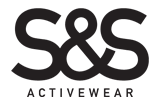 Wholesale Clothing Distributor
S&S Activewear is an industry leader in the category of imprintable apparel and accessories. Imprintable materials can be custom-printed on for corporate branding, uniforms and other uses. The company has a presence in Chicago and also operates in Los Angeles under the Americana Sportswear brand name. It employs 350 staff across both offices.
The company decided to switch to Acumatica from a Telnet green-screen system, to realize cost and time savings with Acumatica's enhanced AP capabilities and 100% browser-based solution.
They implemented:
Financial Management Suite
Inter-Company Accounting Module
They gained:
Greater efficiency from saving two man hours a day
Cost savings from hiring one less person
Ease of integrating internal functionality