Acumatica Add-on Solutions
Extend Acumatica to meet the unique needs of your business with solutions from third-party software solutions.
Acumatica Cloud ERP provides a broad range of tools to manage your business. However, some companies may have unique business requirements that require industry-specific solutions. The following third-party solutions provide deep industry-specific functionality and have been certified – so you can trust they will work with Acumatica Cloud ERP.
Interested in an add-on solution to extend the capabilities or your Acumatica Cloud ERP installation? Contact PC Bennett today to discuss your questions or for product demonstration.
Schedule a Demo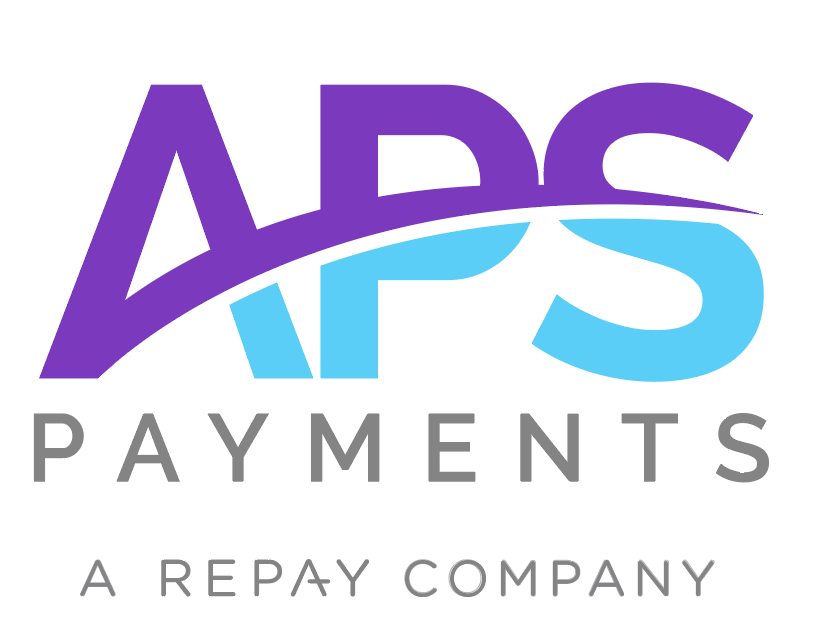 Key Features
No installation, maintenance, or setup fees
Secure 24/7 online transaction reporting
Level 3 processing for B2B transactions
EMV Chip Functionality
Daily, automatic batch reporting
Tokenized credit card data
Additional cost savings with American Express OptBlue Program
Next day funding available
PCI Compliance at no additional cost
Multi-currency capable
APS ClickToPay integrated online payment portal
ACH and ClickToPay Direct
eCommerce integrations available, including Magento and BigCommerce
24/7 live support
Schedule a Demo
APS Payments Credit Card Processing Integration
APS Payments is seamlessly integrated with Acumatica as well as multiple other leading eCommerce, CRM, POS, and Mobile applications for your omni-channel payment needs. If a prebuilt integration is not available, an API is available to develop a custom integration. Our solution enables Acumatica users to benefit from multiple payment methods, Level 3 discounted rates for B2B transactions, increased cash flow with the APS ClickToPay integrated payment portal, and seamless integration to help customers save time and money.
Work natively within the Acumatica screens you already use (Sales Orders, Invoices, Payments and Applications, Cash Sales) to avoid manual entry and reduce error with an integrated payment processing solution.
Credit cards can be applied as deposits or payments, as pre-authorizations or post-authorizations inside the Payments and Applications section. All payments can be processed directly through Acumatica, and the integrated Customer Vault allows merchants to transmit their payment information through a Transport Layer Security (TLS) connection for storage in our Level 1 PCI certified data facilities, ensuring PCI Compliance.
Payment experts at APS Payments are standing by to offer your business modern payment solutions that are integrated and recommended for Acumatica.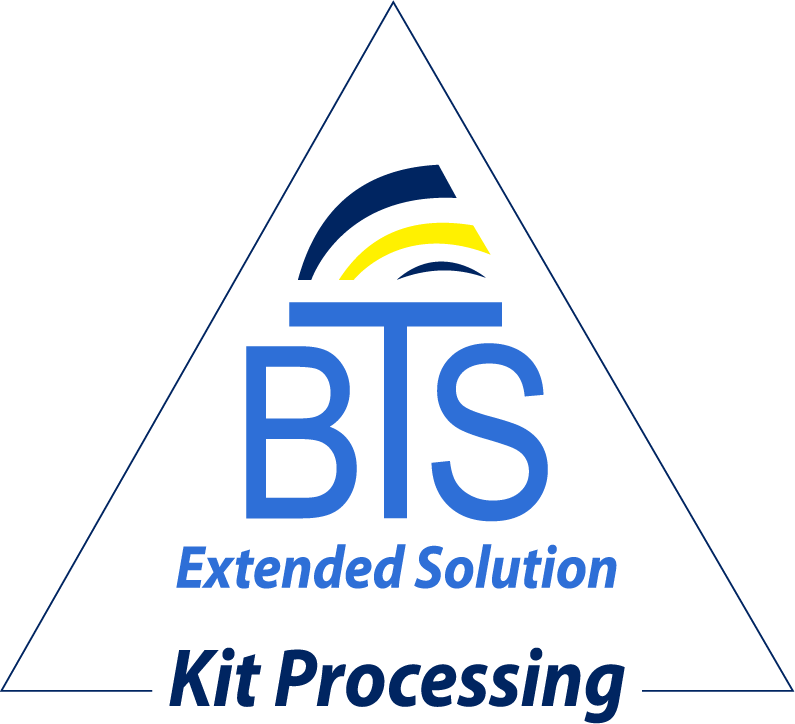 Key Features
Simplifies visibility of kit items
Change kit and component quantities with ease
Powerful kit pricing rules
Efficiently add kits to orders without having to leave the Sales Order screen
Works for stock and non-stock items
Schedule a Demo
Biz-Tech Kit Processing Solution
Biz-Tech Services Kit Processing is an enhancement for Acumatica that allows users to explode kit components right on the Sales Order screen. No need to open another maintenance screen or print a pick list to view kit components. Using the native Sales Order Preferences screen, users can control the cost calculation basis for kit items entered on a Sales Order. This allows companies greater flexibility without having to make maintenance adjustments to inventory items.
Giving users the option to explode kit components directly on the Sales Order line and making adjustments to any quantity improves efficiency and control during order entry.

Key Features
Product Record Control (parts, assemblies, AML)
Requirements Management
Regulatory and Compliance Management
Issue Management
Training Record Management
Change Management (ECR/ECO management)
Project Management
Quality Management (CAPA management)
Supplier Quality Management
Schedule a Demo
Product Lifecycle Management
Arena's cloud-based PLM and QMS solutions help complex product companies and their supply chains work together to design, produce, and deliver innovative products fast. We enable product development and manufacturing teams to share product information, exchange ideas, and implement changes throughout the entire product lifecycle. Arena streamlines regulatory compliance for environmental, FDA, ISO, ITAR, EAR, and other regulatory initiatives.
Arena provides a comprehensive approach to introduce new products to market with fewer errors. With our proven solution, your teams can accelerate new product development while reducing expenses and increasing profitability to deliver products that change the world.

Key Features
Easy-to-use analytics solution for Acumatica
Runs queries in seconds
Powered by data warehousing, Tableau and/or Power BI
Includes a rich set of report and dashboard templates
Gets up and running in hours
Schedule a Demo
Advanced Analytics by DataSelf
DataSelf Lite is an easy-to-use analytics platform covering popular dashboards, reports, and data analysis needs. Most importantly, it's easy to create and customize your own reports and dashboards by leveraging the built-in Tableau and transparent data warehousing. DataSelf Lite has a seamless, non-intrusive, and fast data extraction process using Acumatica GI(s). The first extraction pulls all the historical data in chunks of hundred records at a time with pauses of a few seconds between each pull. The extraction has a minimal performance impact in Acumatica. Subsequent data refreshes will only take seconds or minutes since they only pull new and modified records.
Users can easily customize their DataSelf GIs, and such changes will easily populate the DataSelf Lite user interface (self-service data remapping still under work). The canned report and dashboard templates provide over a million easy ways to analyze and slice-and-dice data. Tableau and DataSelf provide dozens of hours of free online training videos. Please contact us for instructor-led classes.

Key Features
Acumatica Integration (Screen Pop and Notes Insertion)
Detailed Call Activity Reporting
Call Recording
Live Call Coaching
Advanced Call Routing
Multi-Location
Automated Text & Emails
World Class, US-Based Customer Support
Schedule a Demo
Lightspeed Voice
Lightspeed Voice allows you to experience the communication advantages of a Fortune 500 company at a fraction of the cost of a traditional phone system. We pride ourselves on enabling you to escape from expensive and obsolete telephone lines and move your voice communications into your Lightspeed Future of Tomorrow through our easy-to-use VoIP system.
Lightspeed Voice provides a fully hosted telephone and sales automation system packed with benefits that were designed with your business in mind. The system is easy to use across multiple locations or with remote workers – regardless of any local power or internet interruptions. Your system is not tied to your physical location; setup is seamless with our plug-n-play phones. Geographically redundant, privately-owned data centers power our systems which helps our product to work for you.
Lightspeed Voice is more than just a customizable phone system; it is a fully-featured management tool that allows you to control all aspects of your office voice communications. Come find out why at Lightspeed Voice, we're More Than Just Talk!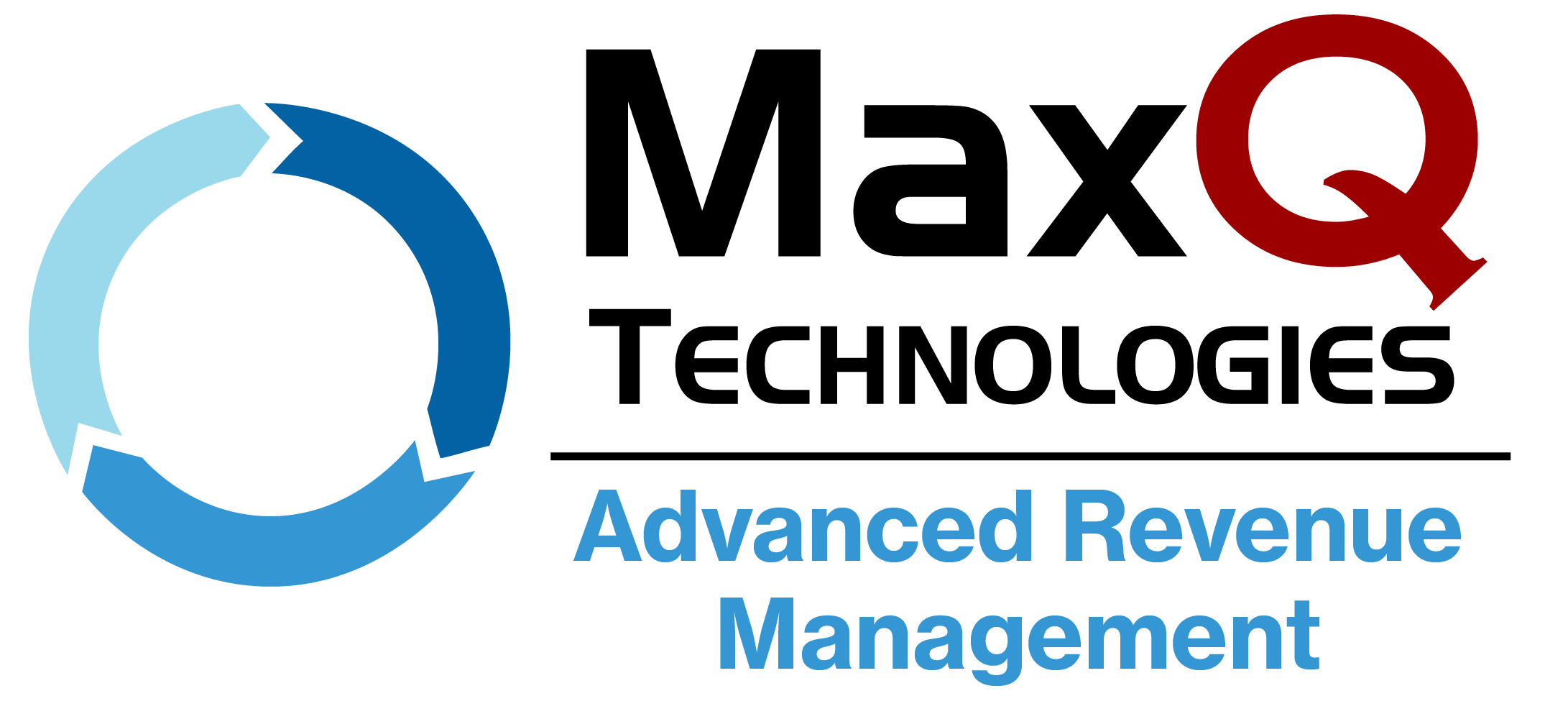 Key Features
Powerful Billing Capabilities
Flexible Contract Management
Easy Renewal Processing
Supports Credit Card and ACH Payments
Reduces administration and saves time
Improves Cash Flow
Allows for Flexible Schedules
Accelerates Decision Making
Increases Scalability
Improves Customer Experience
Reduces Failed Payments
Schedule a Demo
Advanced Revenue Management (ARM)
MaxQ's Advanced Revenue Management (ARM) is a suite of modules that supports you through the entire subscription lifecycle. The easy to use, yet robust billing and payment subscription management system helps improve your cash flow, billing accuracy, and customer service. The ARM suite is comprised of MaxQ's Advanced Billing, Advanced Payments, and Advanced Analytics Modules.
MaxQ's Advanced Billing is a complete, automated revenue management system designed to handle even the most complex billing and subscription needs. The module handles billing for the user's choice of contract type, including one-time, recurring, term, and perpetual contracts. Advanced Billing also supports any combination of usage-based tangible or intangible items, as well as trials, deposits, pre-bills, post bills, and bundles. With options for any pricing model, the user has the flexibility to support their customers in whatever way works best for them. Flexible contract management makes contracts simple to maintain while supporting complex customer relationships. Designed for both one-time and recurring billing, renewals are made easy, saving time while increasing renewal rates.
MaxQ's Advanced Payment module provides comprehensive payment automation that supports ACH and credit card payments as well as multiple currencies and processors. The AR collections capabilities allow users to manage accounts receivable, saving time, and improving cash flow. MaxQ's additions to the Customer Portal lets customers manage their own payments by adding or changing payment methods and paying invoices
Based on the newest Power BI technology, Advanced Analytics enables you to visualize your data to uncover insights and optimize decision making. With self-serve, web-based access to reports and analysis, groups or individuals can view and explore secure data as needed. Analyze every aspect of your billing and payment operations to inform decision making, anticipate changes, and optimize your actions to align with growth objectives.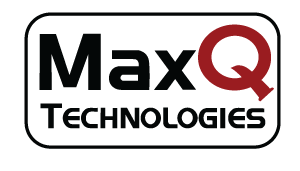 Key Features
Reduces Fraud with Integrated Positive Pay
Provides Correct MICR Font and Size
Improves Cash Management
Facilitates Flexible Formatting
Enables up to 3 Signatures
Prints Blank Checks to Fill Out on the Fly
Includes Customizable Valid Messages
Prints Watermarked Copies for Records
Automatically Prints or Triggers Manual Signatures
Eliminates the Need to Store Pre-Printed Checks
Schedule a Demo
AP/PR Laser Checks with Positive Pay
AP/PR Laser Checks with Positive Pay saves time and money by printing accounts payable (AP) and payroll (PR) checks on blank stock rather than preprinted checks. The simple, on-demand process lets you format the checks with custom logos, signatures, and bank information to avoid the hassle and cost of stocking preprinted checks, making it a must-have solution if you have more than one bank account.
With a simple set up, AP/PR Laser Checks with Positive Pay creates a positive pay file and can automatically or manually send it to the bank. Positive pay is simple but effective form of check fraud protection, that protects companies against altered, forged, or counterfeit checks. MaxQ's automated system means more security and less work, saving you time and protecting you from fraud without having to lift a finger.

Key Features
Dashboard for quick health-check of inventory
Item classification based on both value and velocity
Sophisticated forecasting algorithms automatically assigned per item/location
Recommended order schedules with easy upload to Acumatica
Stocking policies and measurement against goals
Component demand based on Bill of Materials
Supplier performance and forecast risk assessments
Schedule a Demo
Inventory Optimization Solution
NETSTOCK is an affordable cloud-based Inventory Management solution that provides further functionality to your Acumatica ERP by allowing you to classify items, forecast, order and procure your inventory using intelligent data.
An easy to use Dashboard draws attention to those critical items that need your urgent attention. With NETSTOCK you can calculate your safety stock levels and supplier lead times enabling you to order more efficiently and to reduce excess stock and minimize stock-outs. NETSTOCK was designed and developed for small to mid-sized companies and will help you get the right inventory, in the right place, at the right time, so you can grow your business.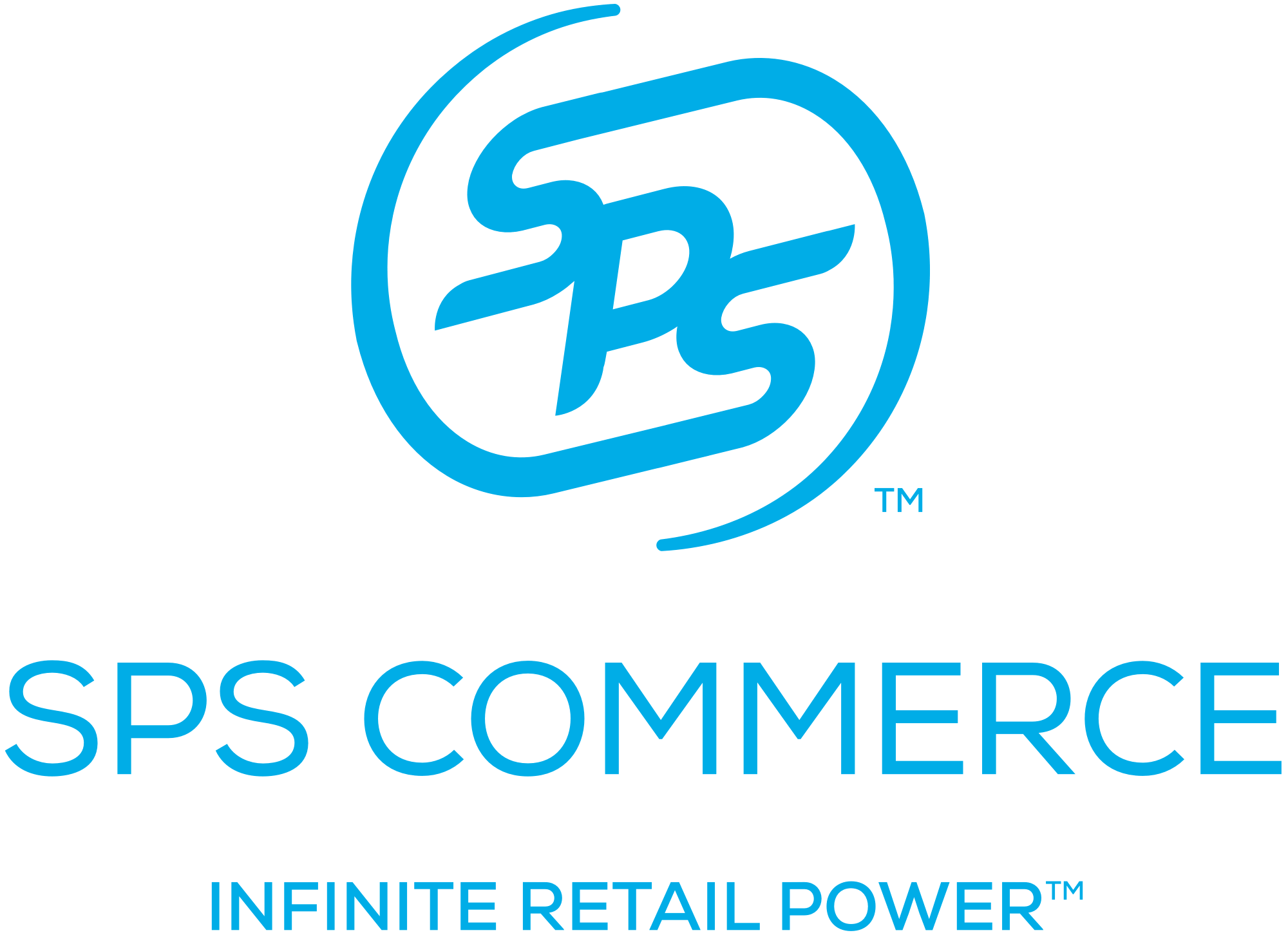 Key Features
Automation is fully embedded within Acumatica to provide a streamlined user experience and interface that is easy to use
Manage EDI processes by exception. Fully automated to improve efficiency throughout the EDI process
Extensive selection of automated documents including PO/Invoice, Advance Ship Notice, PO Acknowledgement, Vendor documents, Warehouse documents and more.
Achieve compliance with all your trading partners' EDI document requirements through a single point of integration
Enhance communication with your trading partners and reduce order processing time and errors by removing the need to re-key data
Full-service, 24/7 team provides proactive management of new, changing and complex trading partner requirements so you can focus on your business
Our reliable and scalable world-class data center can easily handle spikes in order volume, especially during the busy holiday season
Schedule a Demo
Full Service, Fully Embedded EDI Solution for Acumatica
SPS Commerce Fulfillment for Acumatica provides a fully integrated, full-service EDI solution embedded in the Acumatica platform. There is no need to leave your system to process EDI.
SPS Commerce offers businesses a simple way to automate and improve the accuracy of EDI processing.
SPS commerce is a full-service EDI solution providing proactive compliance to trading partner requirements and painless EDI compliance.
One connection to SPS Commerce provides:
– Full compliance
– Reduced cost
– Increased revenue
– Improved efficiency
– ERP expertise
Key Benefits
Full-Service EDI Solution – With over 1,500 employees globally, SPS Commerce Fulfillment is a full-service EDI solution providing proactive compliance to trading partner requirements, testing management, monitoring, and reporting all under one umbrella.
The World's Largest Retail Network – Just one connection to the SPS platform grants your business access to the world's largest retail network with more than 90,000 customers worldwide, 250,000 transactions and over $1 trillion dollars of orders flowing through the system.
Painless EDI Compliance – Our Fulfillment (EDI) solution includes everything you need to quickly, easily, and cost effectively comply with any EDI requirement, for any trading partner.
Embedded in your Acumatica System – Our technology is embedded in your Acumatica system enabling you to process your EDI tasks without ever leaving your Acumatica ERP. The team will love the shorter learning curve and the ability to come up to speed quickly.
ERP Expertise – The SPS Commerce team has extensive ERP experience in addition to their EDI experience. EDI becomes more complex when integrating with an ERP. The team knows the Acumatica solution and provides invaluable knowledge and insight when working with prospects and partners. We are here to assist you and prove that SPS Commerce Fulfillment integrated to Acumatica is the best EDI solution.

Key Features
Acumatica and Amazon integration
Custom email notifications
Multi-carrier/Multi-mode
Dashboard
Quote/Rate shop
EDI Integration
Multiple printing options
Schedule a Demo
StarShip Shipping Software
StarShip by V-Technologies is a multi-carrier shipping software that provides small package and LTL processing to automate shipping labels, email notifications, EDI transactions, and more. Eliminate the manual workflows of cutting and pasting shipping and commodity information to websites or stand-alone systems and ultimately save time creating shipping labels and related documents such as packing slips, commercial invoices, and bills of lading. StarShip benefits extend past the warehouse with custom shipment notifications and labels that build your brand and encourage repeat business, automated freight calculation for faster invoicing, and a dashboard that gives everyone in the office access to shipment details, metrics, and reports.

Key Features
Easily connect Excel to Acumatica Cloud ERP – if you know Excel, you can do it!
Excel functions for General Ledger (including daily balances), Projects, and Generic Inquiries
Live Results and Lightning Fast Display
Unlimited Excel Users
Smart Drilldown to Acumatica Cloud ERP
Consolidations with Full Details
Automated Report Distribution
Writeback and Upload Journal Transactions, Budgets and Project Forecasts
Schedule a Demo
Excel-based reporting for Acumatica powered by Velixo
Velixo Reports is an Excel-based reporting tool that was built from the ground up for Acumatica, by Acumatica Experts. Velixo Reports adds a new toolbar to Excel and more than 60 functions specially designed to work with General Ledger, Project Data and Generic Inquiries.
As the premier solution for reporting, Velixo provides a tight integration and leverages the unique capabilities of Acumatica Cloud ERP, including features such as Smart Drilldown, Smart Refresh, Writeback, Consolidations and Advanced Security.
It's simple yet effective execution allows your entire team to benefit and helps your business make better decisions. If you know Excel, you can do it!
What Customers Say About PC Bennett