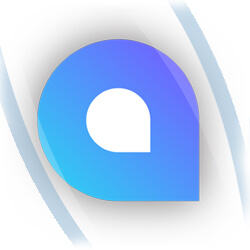 Our team here at PC Bennett is excited about Acumatica 4.0. On top of already having more powerful functionality and flexibility than other "big names" in ERP, Acumatica 4.0 is offering even more features that continue to make it stand out from the rest in 2013 and beyond.
Acumatica 4.0: Who & Why?
Organizations who:
Seek the freedom to choose how their data is stored
Want to deploy their Enterprise Resource Planning system either in the Cloud, On-premise, or with a hosting provider – then have the ability to switch back and forth without costly migrations
Could benefit from involving as many users as necessary in their ERP – without paying extra for each person
Value mobility by users having access to their business management system from any browser capable device
Operate within industries such as Distribution, Services, Non-profit, Manufacturing, or Retail, etc…
Require complex or simple accounting procedures
Acumatica 4.0 Usability Enhancements
Our customers and prospects often mention how "user friendly" 3.0 is, but now, the new release makes navigating and completing tasks in Acumatica simpler than ever.
"'Acumatica 4.0 is a breakthrough for cloud ERP because of its mobile touch UI,' said Mike Chtchelkonogov, Chief Technology Officer. 'Tablet-friendly, fewer clicks, faster navigation – all designed to improve the user experience, supporting wider adoption of ERP within SMB organizations,' he added." Read the full Acumatica 4.0 Launch Press Release.
Interface
The most noticeable difference between the two is the improved design of the user interface. Instead of opening and expanding various sections, users can quickly jump back and forth between areas such as CRM and Finance or Distribution, etc… in one click. Also, it's optimized for tablets, and other devices with various resolutions. The layout of each page can adjust to the size of your screen.
Acumatica App
Windows 8 users can now manage and monitor current and past claims, as well as submit receipts to their ERP via photos.
Platform Efficiency
Everything seems to be faster and more accessible in Acumatica 4.0. Users should notice that navigating between records as well as processing transactions has become twice as fast. Screens open up to 3 times as fast as in the previous version.
Acumatica has always been a growth-friendly ERP, scalable to changing processes and complexities as a business develops. Scalability has improved in the 4.0 release. With the same server specifications, Acumatica 4.0 can now handle more users/larger workload.
Acumatica 4.0 Features
"'More than 40 new customer-driven feature enhancements have been introduced across all financial, distribution, CRM, and project accounting suites,' said Ali Jani, Vice President, Services. 'New integrated functionality has been added to the general ledger, cash management, accounts payable, accounts receivable, and employee portal applications. We've also focused on Acumatica's built-in BI capabilities, web reporting, and dashboards. Early customer adoption of Acumatica 4.0 has been very positive, particularly for its ease-of-use and adaptability,' he added." Read the full Acumatica 4.0 Launch Press Release.
Financial Management
Enhancements and additional functionality have been added to areas such as the General Ledger, Cash Management, Accounts Payable, Accounts Receivable, Employee Portal, and Tax Management. From cash forecasting to time card simplification, and address validation – Acumatica 4's Financial Management Suite will help businesses manage their accounting processes even better than before.
Specific Identification Accounting
Recently, we met with an electronics distribution company who had a need for a Specific Identification accounting method in their ERP. Because they handle unique, serialized products that are purchased and sold at different prices, and at various times, other methods like FIFO and LIFO were not appropriate. Acumatica 4.0 is one of the few systems that offer this inventory costing method.
Project Accounting
Some new features coming to Project Accounting in Acumatica include the ability to reverse unbilled transactions, simpler use of project activities and attributes, and work in progress support, so that changes can be made without affecting Cost of Goods Sold.
Distribution
Along with better managing the accounting side of a business, Acumatica 4 has added more functionality to Distribution as well. Acumatica 4.0 users can receive inventory replenishment suggestions based on historical analysis. Also, shipping will be easier with USPS integration, return label support, and automated shipments capabilities.
This should serve as a helpful introduction to Acumatica 4.0, but certainly not a complete list. For more information, please contact us so that we can discuss unique business processes and see if Acumatica would be a good fit.
More Acumatica 4.0 Information: