Acumatica's 2023 Summit was a critical reminder of the importance of community and partnership for the PC Bennett team.
The Summit itself is Acumatica's annual bringing together of its users, independent software vendors, and value-added resellers. The team at PC Bennett used it as an opportunity to further solidify our relationship with the Acumatica ecosystem, while also hosting a customer appreciation dinner for those of you who were able to make the investment to attend the week in Las Vegas.
While listening to the two main keynotes during the week, we were really thrilled to hear that Acumatica sees and acknowledges the importance of its partner companies and end users. They so clearly emphasized the importance and impact the entire community has on the product, especially in terms of finding efficiencies in the software and developing new features.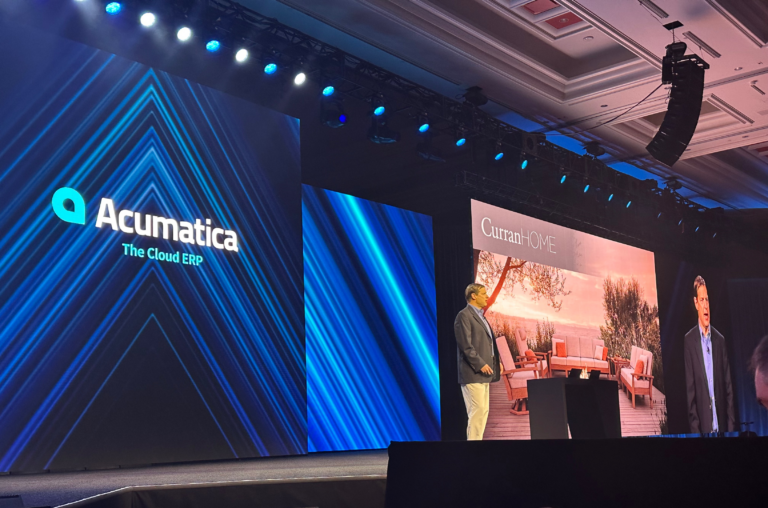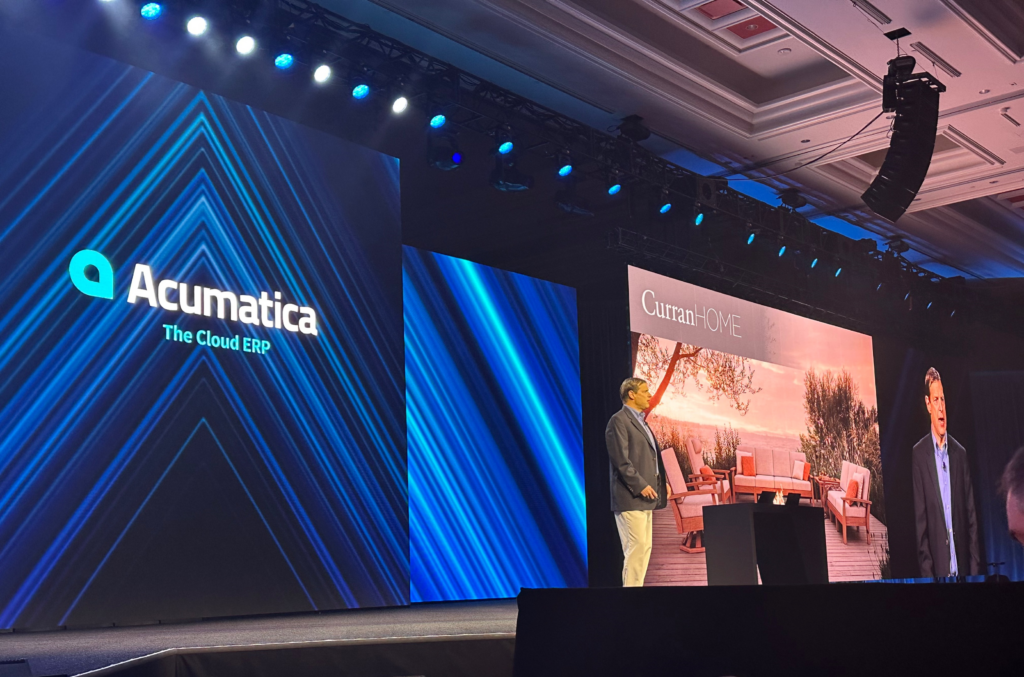 One of our clients, Curran, was even recognized for pushing the boundaries of what is possible with Acumatica by encouraging them to create a multiple-based currency add-on that is now available, and driving great results, to the wider community. This was such a strong reminder of how customer-driven innovation has pushed the product to new heights, while addressing real-world, real-user problems. This allows Acumatica to truly come to life and benefit users who previously felt like it may not be meeting their very specific needs.
Additionally, Acumatica unveiled some really important positive changes to their customer bill of rights – most important being a reemphasis of the fact that customers own their data fully and have complete control over accessing it. There were also commitments carved out to protect user applications, data, reports, and devices, as well as an underscoring that online training is comprehensive and free.
While Summit was a great opportunity to develop a deeper knowledge of the product, we were also thrilled to host a customer appreciation dinner. This dinner, which we host every year at the event, is always such a phenomenal opportunity to tear down the walls of a business relationship and simply enjoy each other's company as friends.
We were so happy to be able to have so many of our clients attend and enjoy this evening together eating a nice meal and having great conversation. Our CEO Patricia Bennett, COO Tim O'Sullivan, Customer Success Manager Ben Kress, and everyone else from the PC Bennett team in attendance were truly amazed by the experience of being able to mingle with a group of such positive people. Again, we cannot thank enough Gale Banks Engineering, Gourmet Mushrooms, Associated Energy Systems, Gabriel Cosmetics, PAX, Get Sojo, DiamondBack Truck Covers, and QMSC for being a part of the evening and making the most of the experience.
Overall, we walked away from Summit with so much new knowledge, renewed gratitude for those who work with us, and a few awards too!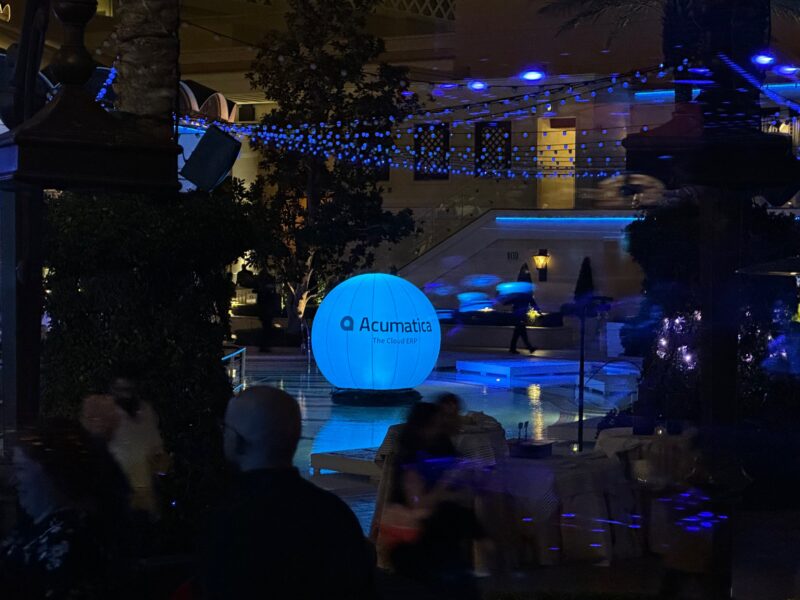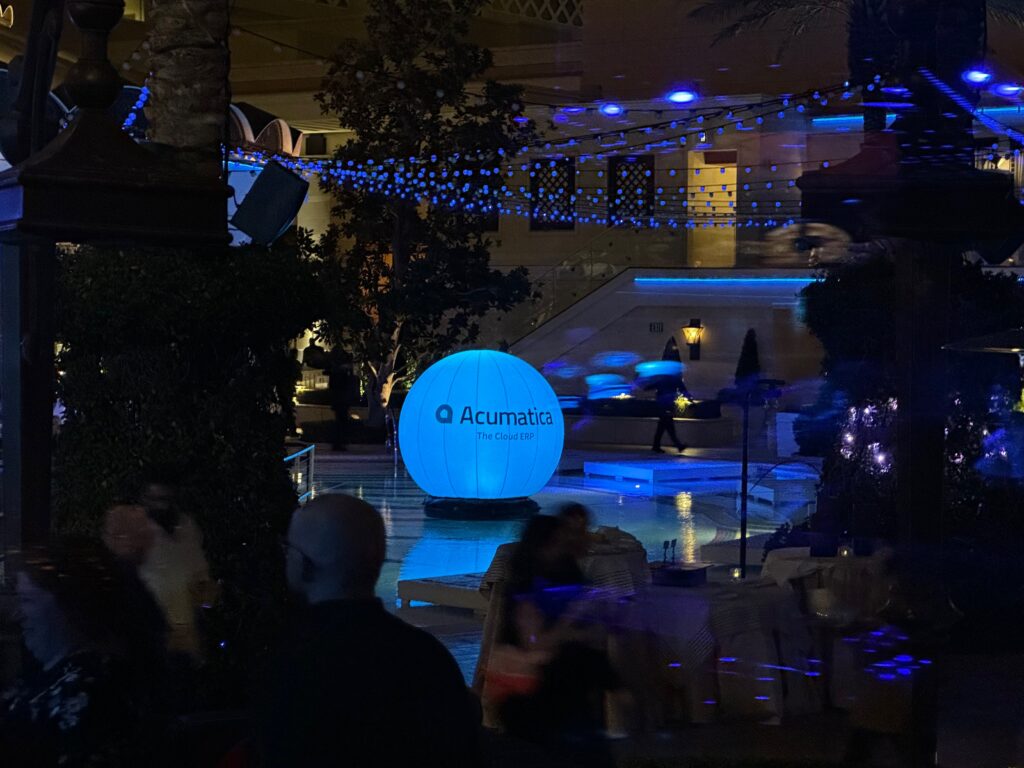 We are thrilled to announce that three of our team members were unveiled as 2023 Acumatica Partner MVPs at this year's Summit event. Our Software Engineer Yuri Karpenko, Senior Business Consultant Jeremy Dobish, and Patricia Bennett were all recognized for their hard work and dedication throughout a 2022 that saw our business experience incredible growth. This esteemed award is a demonstration of the company's commitment to supporting our customers to the highest degree and our strong relationship with Acumatica.
These individuals have proven to be dedicated to enhancing their ERP skills and knowledge on a daily basis, being at the forefront of innovation, and playing an important role in growing the Acumatica community. Whether it is Yuri who is our eCommerce expert and helps clients set up their online storefront, Jeremy who has an extensive knowledge of the manufacturing product and consistently contributes to improving that piece of Acumatica, or Patricia who leads the organization as a whole, we are sure you had an incredible experience when you interacted with these individuals and this award is a testament to their outstanding work.
These three MVPs join Tim O'Sullivan and Vice President and Solution Architect Paul Mainard who are previous winners of the prize. It also wasn't the only award PC Bennett was recognized for. We were also one of five finalists for the Excellence Award for Small to Medium Partners. We really pride ourselves on going above and beyond to ensure that all our clients receive exceptional care that leads to immense returns for their organizations. There awards are a reminder that when you treat customers well and work as a team to achieve success, people will notice and recognize that effort.