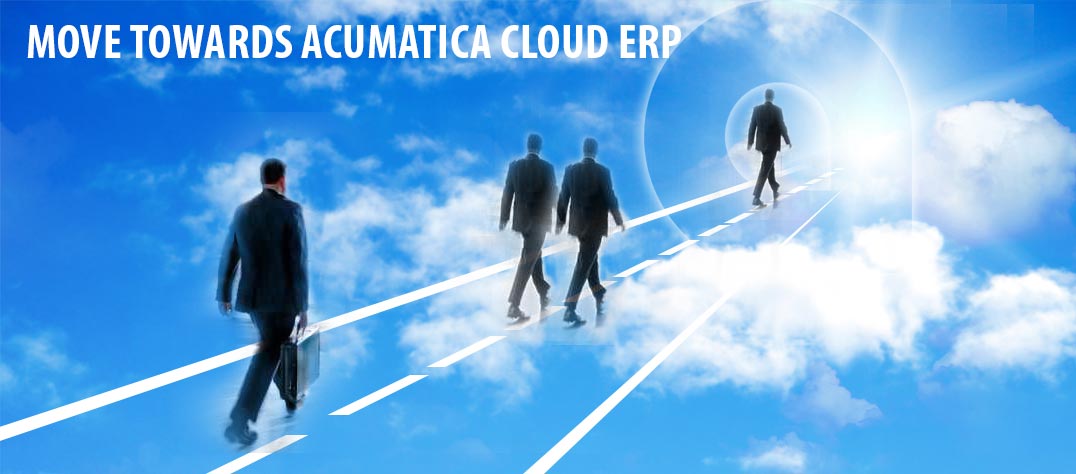 Cloud Based ERP for Medium Sized Business
Acumatica Cloud ERP software has leveled the playing field for (SMBs) small-medium business. Today SMBs can experience the same competitive advantages as big-budget Enterprise level organizations. Successful SMBs are moving to the cloud in record numbers to benefit from technology that boosts profits for existing businesses and creates entirely new business opportunities.
Access from Any Web Device
Acumatica Cloud ERP provides SMBs with access to all its robust functionality (Financial Management, Distribution Management, Project Accounting, and CRM) from any device connected to the web. And, there is no need to ever wonder if your software is upgraded to the latest version as its all taken care of in the cloud.
Grow Your Business with Abandon – No Per-User Pricing
Your business can scale up or down rapidly so you can respond to changing customer demands. There is no per-user pricing with Acumatica Cloud ERP so you are free to grow without the added costs that traditional ERP systems force you to pay.
Eliminate Costly Infrastructure that is Draining Profits
SMBs can improve profits by eliminating the huge overhead costs needed to setup and maintain a traditional "on premise" infrastructure. With Acumatica Cloud ERP, businesses can go from ground-breaking ideas to finished products lightning fast, unencumbered by costly infrastructure.
Get Your Head in the Clouds
Most small to medium businesses would benefit from moving operations to the cloud. Predictions from research groups are that small and midsize business use of cloud applications will grow from 33% to 44% over the coming year, while some studies anticipate the global market for SMB cloud services will expand to $95 billion by 2015.
Some industries thriving in the cloud are listed below:
Please contact PC Bennett Solutions to learn more. We'd love to boost you to the cloud.