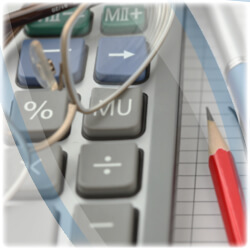 In previous articles, I've outlined the process of deciding whether to repair or replace an ERP system in your organization. If you have decided it's time to replace your system, the next step is to create a plan for this project. Have the project team develop a plan to evaluate, select and implement the new system. Here is an outline of an approach to do the selection.
Phase I – Develop a Short-List of Potential ERP Vendors
1.Review your current processes
One of the reasons to invest in a new ERP system is to support a significant change in your business, such as acquiring another company, opening a new division or plant and so on. Another reason is that implementing a new system provides the opportunity to improve your business processes. For example, if you have purchased a company that adds to your product lines, you will want to design how the products from both divisions get ordered and shipped to customers. Re-engineering your business will help you evaluate potential replacement systems and enable you to compare your current and future needs to the capabilities of the new systems.
2. Design an updated process
Design a new approach by creating a process flow that traces orders to cash. Document each step, noting how users interact with the system and what information is required at each step to support decision makers. Then, review the process and look for ways to shorten and simplify processes. Sometimes companies end up re-organizing the production floor or warehouse to reduce wasted steps and improve the process flow which can support concepts like lean manufacturing and lean office. Experienced consultants can be very valuable during this phase.
I was part of a team that worked with a small manufacturing company with production on one floor of a building and sales and accounting on another floor. We worked with the company to do a value stream map in preparation for some lean initiatives as well as for the selection of a new system. The company traced all of the steps and processes required to receive raw material, produce product, process a customer order and ship the finished item to the customer. They discovered that they walked a total of 2.5 miles for this process. By planning to re-arrange the floor and implement a new system, that distance was reduced to a few hundred feet and they were positioned to implement a new system.
3. Create a list of key ERP features
ERP systems are complex and focusing on features that are important to your business helps the team to narrow the list of prospective vendors. Using your redesigned process flow, make a list by function of the key capabilities a system should have in your business. Set priorities for these features from essential to nice-to-have. Pay particular attention to things that are unique to your industry, such as the need for lot-tracing items in biotech companies or serial number tracking at multiple levels for electronics manufacturers.
You will do well to find an ERP system that meets 90% of your needs, so the remaining 10% will have to be met by adapting your business to the software, purchasing additional area-specific software or developing custom applications or integration. Normally adaptation of your business to the software you select is the least expensive approach. Knowing where the missing pieces are before you implement will make that process go smoother.
4. Select a Short-List of Vendors
Armed with your prioritized list of features, survey the market for potential vendors that meet your needs and budget. There are various websites that provide summarized information and general cost information. Also, talk to others in your industry to find out who is happy with their systems.
Then talk to five or so vendors who seem to be a fit for your company. Send them your features list and ask them to describe how their tools meet the needs of your company. Ask them to tell you what the system will do "out of the box" and what workarounds or add-on tools may be required to meet your needs.
Get a preliminary budget from the vendors. Be sure to ask for both software and services costs. They are often close to about the same amount. Then select three potential vendors that will go to the next phase.
Now that the groundwork has been laid, it's time to move on to Phase II – Final Selection. Next, we'll be covering what that entails, as well as Phase III – Implementation.