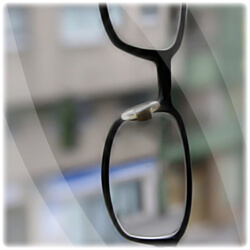 Before addressing common concerns and paths toward resolution, let's start by defining what an ERP system is.
What is ERP?
Enterprise Resource Planning (ERP) systems are software tools that enable communication across all departments within a company and potentially with other stakeholders like suppliers and customers with the objective of helping to manage the business. These systems manage the order to cash cycle including customer order entry, purchasing, production, inventory control and shipping. They track product costs in manufacturing and track project costs in a services-based company. In either case they communicate operational information to accounting and often include sales and order management. A key part of that communication is providing decision makers with the information needed to make the decisions necessary to drive their businesses forward.
Deciding to work with your current system and address deficiencies (the Repair approach) or to invest in a new system (the Replace approach) should be done through a deliberate process to help ensure you get the desired outcome. This is the first in a series of six blog posts that describe that process.
Common ERP Challenges within Organizations
CEO's have to balance a variety of priorities as they manage their businesses. Common challenges include:
The company doesn't have the product or services customers want when they want it
The company is expediting material and jobs to meet customer needs
Customers are placing smaller orders more frequently resulting in shorter production runs
Inventory levels are too high, which ties up cash
Accounts receivable are too high, which also ties up cash
Margins are too low, but determining which products or customers are driving those lower margins is a challenge
When CEO's turn to their team for information to address these and other problems they may find:
It takes too long to get information to support decision-making
Staff spend too much time working in the system
The team has the perception that the ERP system doesn't work so they have developed workarounds in spreadsheets and auxiliary databases
The team constantly complains about the system
Whatever the reasons, once you determine that your ERP system has become a constraint instead of an asset, it is time to craft a plan to fix the root cause of poor or late business information needed to manage the business. Begin by selecting a team and a project manager to take the company through a process that will determine whether to invest in the current system or invest in a new system.
I have begun discussing this process in the next article in the series – Preparing for an ERP Change
What sort of ERP issues have you noticed in your organization?