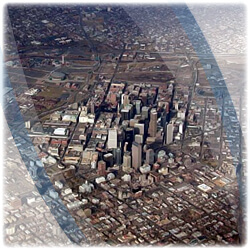 Business Software Solutions in Colorado
Seattle, WA June 20th, 2013 – PC Bennett Solutions is pleased to announce that it has signed a definitive agreement to acquire Strata ERP, an Acumatica partner based in Colorado. PC Bennett Solutions is a Gold Certified Partner for Acumatica and Microsoft Partner with Silver Enterprise Resource Planning Competency.
"We have customers all over the country, but Colorado is a new market for PC Bennett", says Founder and CEO, Patricia Bennett. "This is a sign of the increasing momentum of our phenomenal team and the growing need of the modern solutions we offer."
Tim Griffiths is joining PC Bennett Solutions from Strata ERP as a Senior Consultant, where he will continue to support businesses in the Denver area and throughout the United States. After holding positions such as Controller, VP of Finance, and VP of IT Services, he brings to PC Bennett more than 20 years of financial and technical experience.
"With the team at PC Bennett Solutions, we will ensure the highest level of service for both our existing and future customers." He continued, "I look forward to working with a great team of professionals and continued growth in the Colorado market."
Griffiths is coming on board at an exciting time, to a motivated group of people that has doubled in the last six months.
Due to continued growth, the Seattle based company is seeking to hire experience software developers. For more information on current openings, visit pcbennett.com.
PC Bennett Solutions has been providing business management software solutions to businesses since 2002. Their mission is to provide end-to-end business solutions by performing system evaluations, implementation, support, and customization solutions to small and midsize businesses in various industries.
Jordan Lamborn, Marketing and Sales Coordinator
PC Bennett Solutions
425-831-7924