I had the pleasure of attending the SEMA Businesswomen's Network's (SBN) "Women's Leadership Forum" earlier this month. The event was a great experience as SBN brought together a group of women who represent the automotive aftermarket industry to connect on how to lead with intention, thrive in the workplace, and improve our organizations.
The event was filled with fantastic speakers and engaging breakout sessions. I was able to chat with and hear from executives at major companies like Yamaha and Ford on how they have elevated women's voices in their organizations.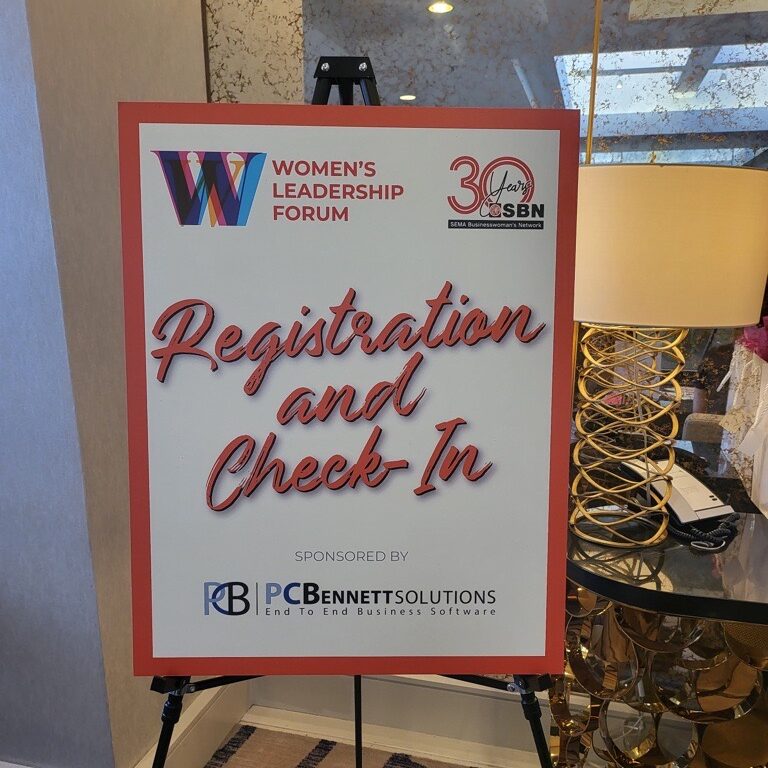 Heather Yakes, an award-winning business coach who specializes in helping organizations grow in a sustainable way, gave a presentation on how to build better teams that left me with a lot of takeaways that I look forward to implementing at PC Bennett.
These events are key in helping women get involved and grow professionally in the automotive aftermarket industry.
PC Bennett had the privilege of sponsoring SBN's Women's Leadership Forum as we continue our efforts to grow our brand in the industry. We want to be front and center at these events to ensure automotive aftermarket businesses understand that we are here to help their organization thrive by providing an end-to-end technology solution that has fitment data built into it.
2023 is an exciting year for me and PC Bennett as we will be attending more industry events than ever! We look forward to seeing you at ACPN in May, SEMA in October, and PRI in December.