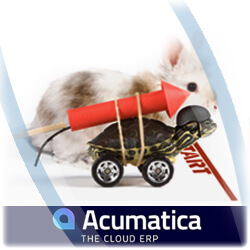 Acumatica Invests in Partners & Product
Since the launch of Acumatica 4.0 in March, we've seen and heard a non-stop buzz coming from the innovative cloud ERP vendor. Although the Kirkland based company has been growing rapidly since it was founded by former Solomon (now MS Dynamics SL) execs in  2007, there seems to be an increased momentum among staff and partners alike.
4.1 Sneak Peek for Partners
The PC Bennett Solutions team was happy to be quoted in this May release, outlining some of the major enhancements in the biggest release since 4.0. Acumatica partners were introduced to upcoming features via a exclusive online demo. The company also revealed an intriguing road map for continued product innovations for many years to come.
Increasing Partner Recruitment
Acumatica has always pursued a quality-over-quantity partner network – seeking out only the most qualified resellers to represent their product. Recently, we've seen a recent push to further strengthen this network.
New Leading Exec to Head up Partner Recruiting
Dawn Jaeger, former director of channel development for SugarCRM and channel recruitment manager at SAP America – has joined the Acumatica team. According to Acumatica's CMO, Stijn Hendrikse, "Her stature, successful track record, and expertise will make a vital contribution to Acumatica's business. Since we distribute our products exclusively through a rapidly expanding worldwide network of VARs, ISVs, and OEMs, we know that her efforts will ensure Acumatica continues to attract the best and the brightest partners to grow our business with theirs."
Acumatica Adds 26 Partners – Many in Asia
The July press release cites that 11 of the 26 new partners are based in Asia. Erwan Phillipe, General Manager in Asia said, "We now cover big markets such as Singapore, India, and the Philippines, and also emerging markets such as Cambodia, Nepal, and Myanmar."
We'll keep you updated as we attend the 2013 Partner Summit in Leesburg, VA where 4.1 will be officially released.