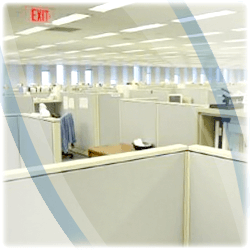 What is an ERP System?
A CEO's Perspective
Our CEO, Patricia Bennett, and I spoke to a group of managerial accountants and CPA's about what ERP systems are, how to select one and how to implement them. During the question and answer period one attendee said, "I'm still not clear about what an ERP system is. Can you give me an example?"
I've written a blog post on this topic that takes a slightly more technical approach, explaining about the evolution of ERP systems and the typical functionality.
Patricia took a different approach and set the vision from a CEO's perspective. She said, and I paraphrase:
Sales and Marketing
ERP systems are software tools that help run the business from end to end. Imagine if you will that you acquire some leads from a list company, content download, or other marketing activity. You can set up your ERP system to automatically import those leads into the lead management portion of the system.
Your sales team can then have access to those leads for further interaction via email, phone calls and events, then track that activity and schedule follow up actions in the lead management system. You as the CEO can instantly see how the sales cycle is progressing and how much potential business the team is working to generate as those opportunities.
Here are some sales dashboards for various ERP systems: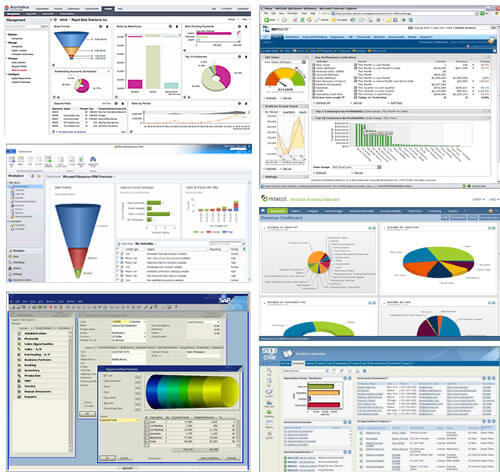 Automated Management of Customers, Inventory, and Services
Once the sale is made the prospect information can be automatically transferred into a customer account, without manual or duplicate data entry. The opportunity can be converted to a sale with the details of what the customer is buying. If you stock inventory, the sales department can automatically communicate to the shipping department what to ship to the customer and when. If you are a services company, the service manager can be automatically notified of a new project.
Once the product is delivered or the services provided, invoices can be automatically generated by the system and emailed to the customer. Or they can be sent via regular mail as well. Customers can transfer their payments to your company and be captured by the bank who can report the details of the deposit. Your accounting team can record the invoices paid either from a wire transfer or a check that has been deposited.
The system can monitor your inventory levels and make recommendations about what to purchase and when based on current inventory levels, vendor lead times and sales patterns. It can automatically generate and email purchase orders to vendors. When goods arrive the receiving department can record the inventory items that were received. Inventory quantities will automatically be available for the sales team.
All Activities Tie to Accounting
The accounts payable team will be able to view the receipts and match them to the vendor invoices. Accounts payable invoices can grouped based on the terms and due dates and paid electronically thereby eliminating printing and mailing checks.
During any point in the month you can see what has been sold and look at the margins generated by those sales. Many people say "cash is king" and you can view your cash and other balance sheet accounts like inventory, payables and receivables. In addition to balance sheet accounts, income statement amounts can be viewed in a dashboard format so that you know where to focus your energies. The statements and dashboard items are linked to the transactions which will allow you to drill down to the details to address any question you may have about them.
One Integrated Business Management System
So a well-designed and implemented ERP system can help efficiently manage your business from end to end and provide the key information decision makers require to run the business.
The attendee indicated that the answer really helped him conceptualize what an ERP system is and how it could benefit his company.