Improve Your Speed and Productivity with Inventory and Order Management in Acumatica
The more successful your business is, the more you must focus on inventory and order management. Though inventory and order management in Acumatica Cloud ERP are streamlined processes, we all know there is always room for improvement in business. This webinar shows you 10 ways you can speed up your ERP order management and inventory activities using handy shortcuts and timesavers in your Acumatica system.
In this nice and easy "How To" webinar, you'll have the opportunity to follow along with PC Bennett Solutions to learn how you and your staff can transform into Acumatica power users today. You will learn timesavers like keyboard shortcuts, file versions, templates, attributes, and mass updates. Watch the webinar now.
Video Summary – Skip Forward to the Parts that Matter to You!
In this video, PC Bennett's COO and award-winning Acumatica expert Tim O'Sullivan walks you through 10 tips, from the generic to the specific, that will help you use Acumatica faster and easier than ever before. Feel free to skip forward to the parts that matter most to you.
10 Tips for Better Inventory and Order Management in Acumatica
Whether you always want information at your fingertips, want faster ways to look up and manipulate data, or prefer shortcuts that will help you sell more items with less work, these 10 tips for inventory and order management in Acumatica will help you achieve your goals.
Learn how to: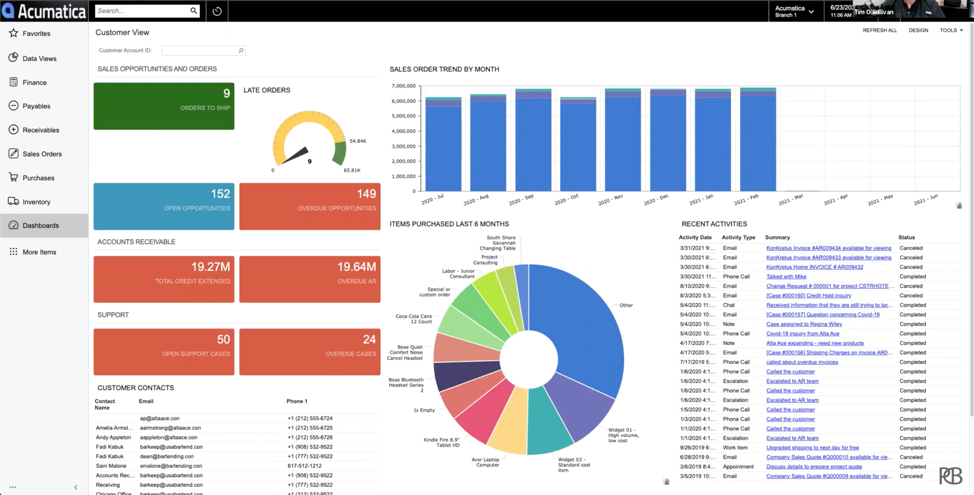 Update your dashboards (watch)
Reset your homepage to the view that matters most to your role or duties, with just a few simple clicks.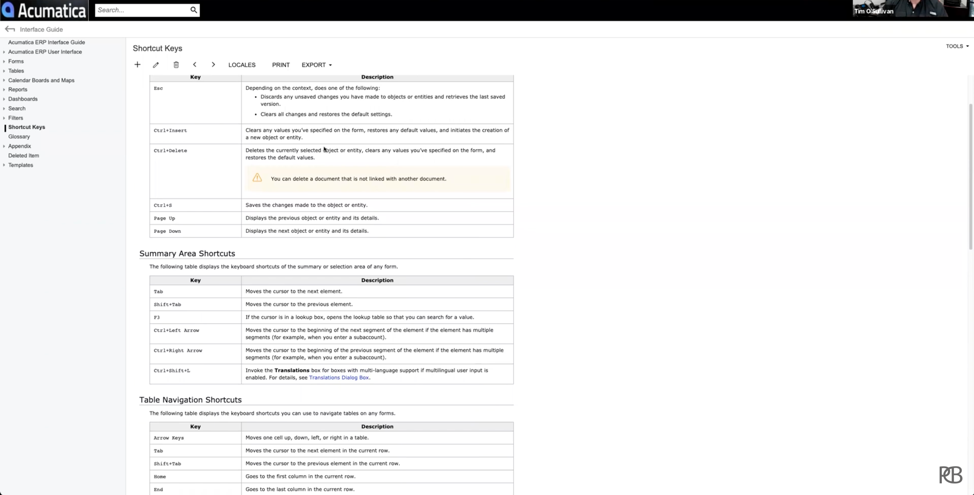 Use keyboard shortcuts (watch)
Discover how to find the shortcuts menu and see a few of Tim's favorites in action.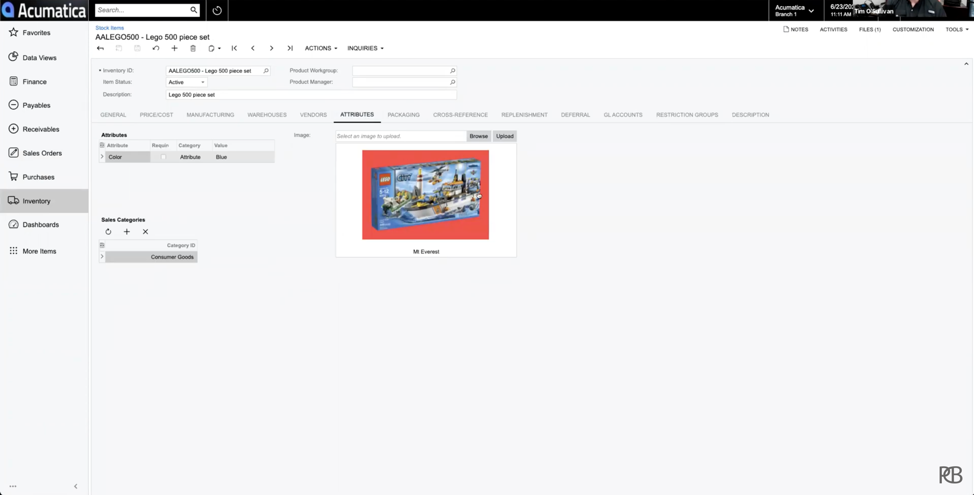 Organize files by version (watch)
See how to add files, such as images, to inventory items and leverage versioning, so you can ensure you are always using the most up-to-date versions of your critical inventory item files.
Also see how to make files easier to find in search (watch).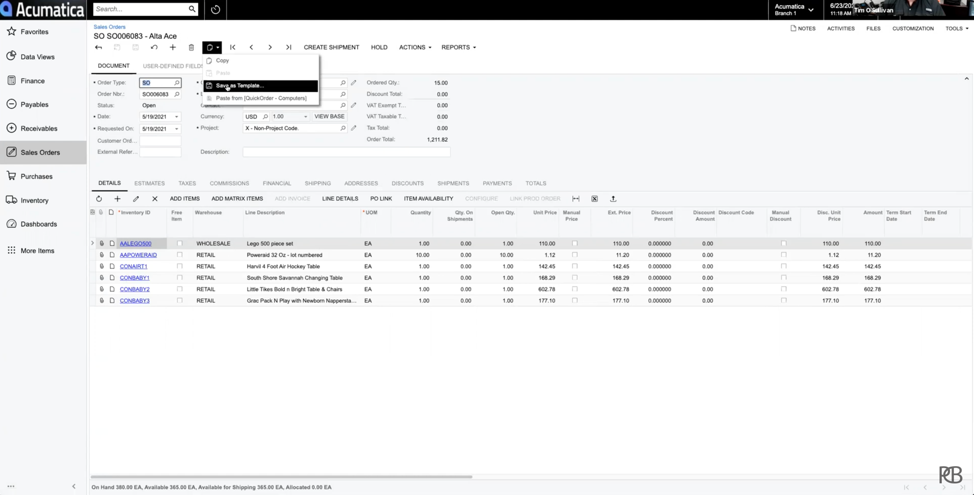 Save time with Sales Orders (watch)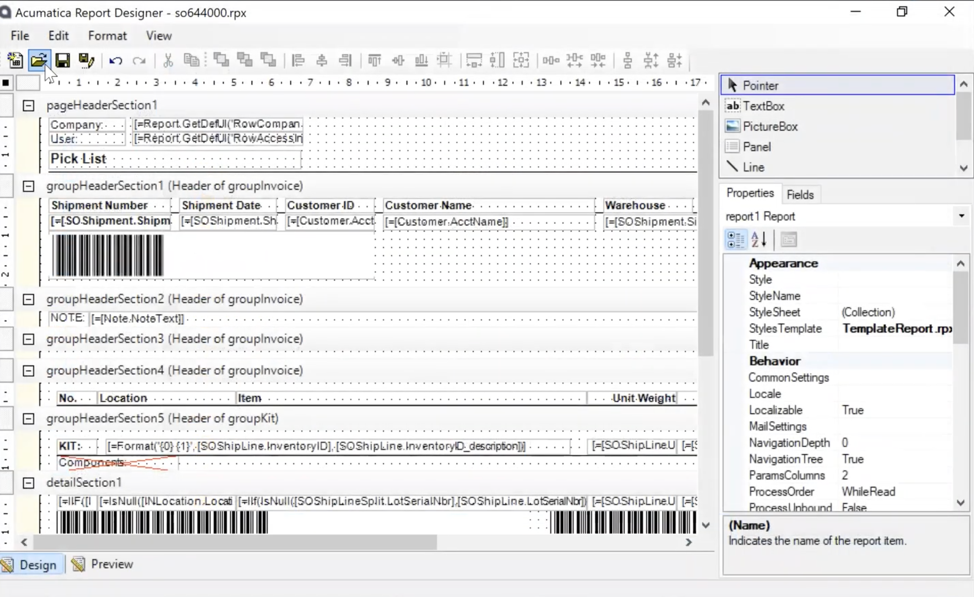 Add a barcode to a report for Acumatica data (watch)
Get step-by-step details on how to use Report Designer to edit reports with no-code, drag-and-drop functionality to add a barcode to an Acumatica report that contains any Acumatica data.
Tim's example shows how to add a barcode for CustomerID on a pick sheet, which can be very handy for distributors.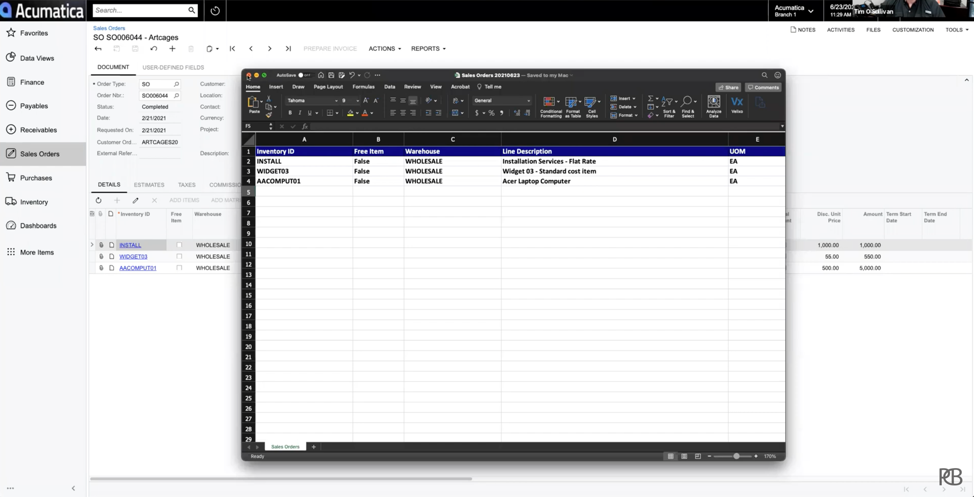 Create an order template from an Excel spreadsheet (watch)
Discover how you can edit large invoices using Excel, then instantly map the data back to Acumatica for fast and easy upload in seconds.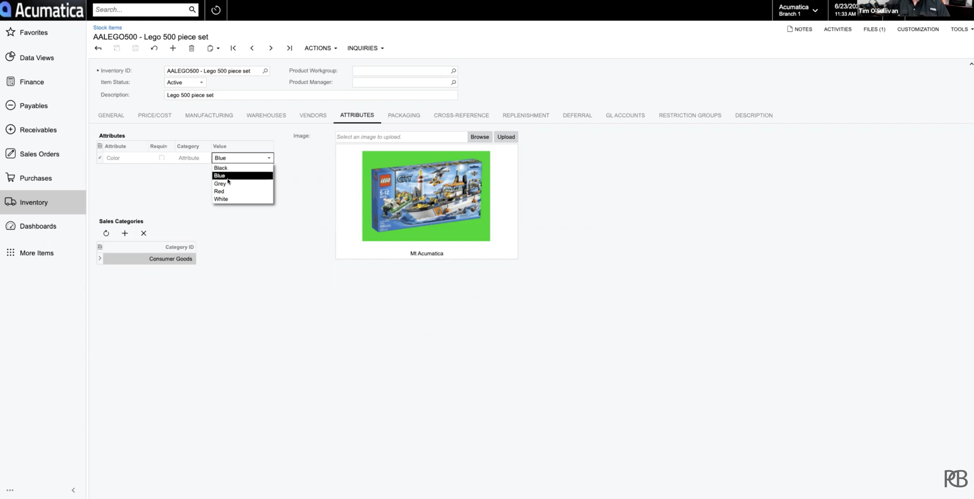 Make invoices clearer with Attributes (watch)
See how to assign attributes to item classes, so you can add them to invoices with ease.
Identify what happens in the background when you do this – and how you can leverage the power of Attributes in Acumatica to get more from your Generic Inquiries (watch).
Get tips on how to look up metadata in your Acumatica system to build Generic Inquiries more easily (watch).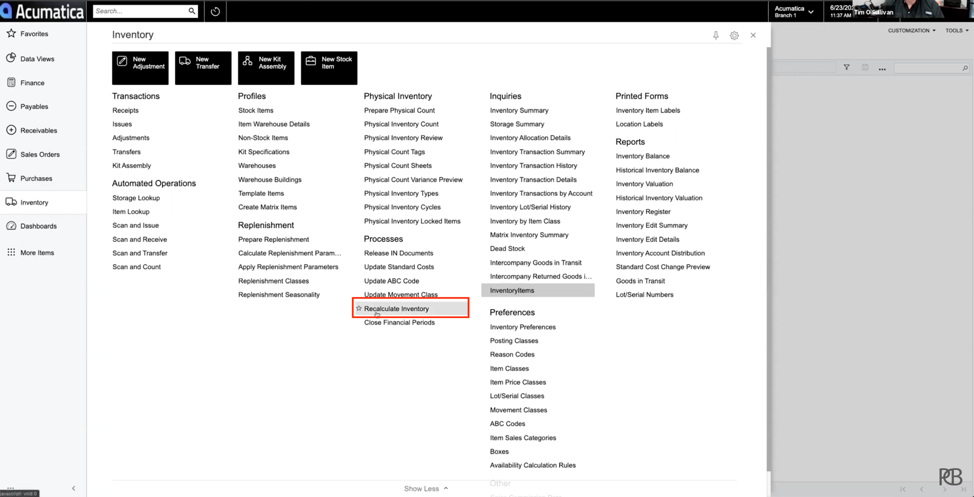 Ensure inventory accuracy after changes (watch)
The latest versions of Acumatica Cloud ERP have replaced the "Validate Inventory" function with "Recalculate Inventory." See how to find this critical process in your system now.
Need more information about how the Recalculate Inventory process works? Find helpful explanatory data here (watch).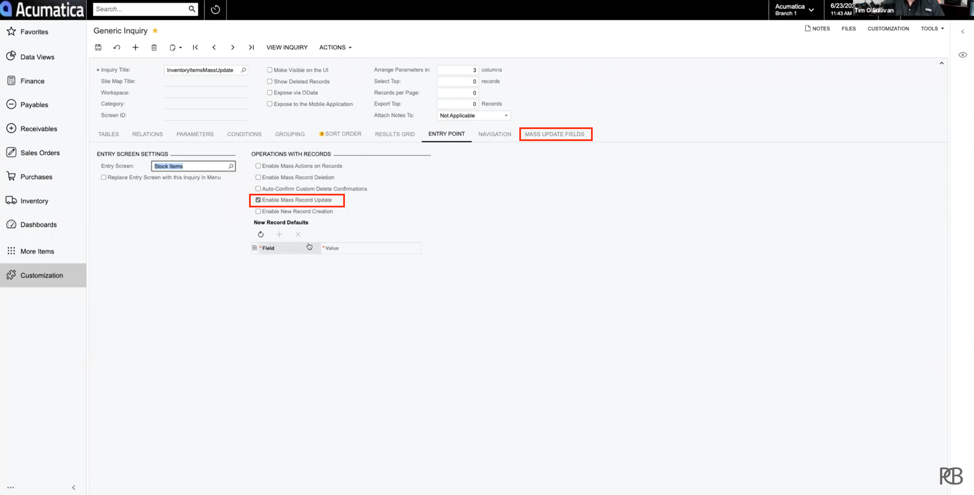 Enable and perform mass changes (watch)
In the latest versions, you can increase your speed on inventory and order management in Acumatica with mass updates, mass deletions, and mass creations. This empowers you to change hundreds or thousands of records instantly.
Note: This can be an extremely dangerous tool or an extreme timesaver, depending on how you use it. Use this with caution!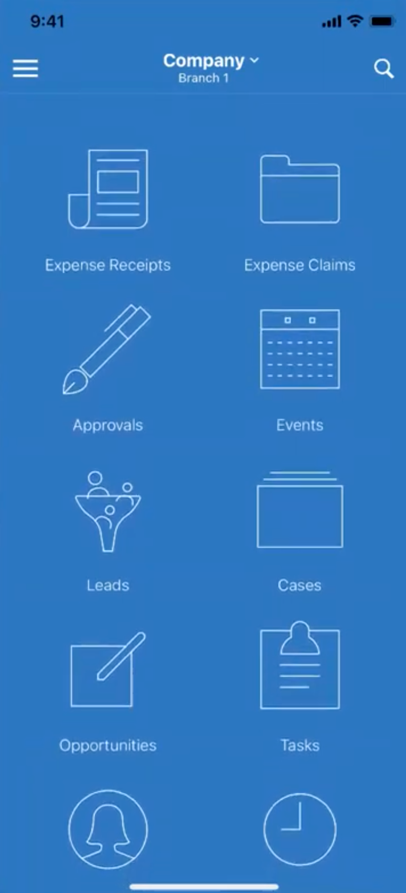 Enter or change sales orders in the mobile app (watch)
See how to access and use the Acumatica mobile app on your phone for faster order entry, changes, and lookup.
Want notes on these tips? Get the cheat sheet as your quick reference guide.
Final Notes
As you can see, there is a lot to learn from this tips and tricks webinar from PC Bennett. (In the Q&A section, you'll even discover how to access a history view of SKUs).
If you liked this webinar and you want to watch more great, in-depth "How To" videos that will help you become an Acumatica master user, check out our videos page. Don't forget to register for upcoming webinars too!
PC Bennett Solutions offers a personalized, full-service experience for customers by implementing business management technology. Through a hands-on approach, PC Bennett Solutions helps companies get the most out of their software system. The team provides training, implementation and customization of Acumatica. PC Bennett Solutions is one of the largest exclusive Acumatica resellers. For more information, contact PC Bennett Solutions.