Automotive aftermarket retailers are seeing growth on just about every front. Why? There are not enough new vehicles to meet consumer demand, reports SEMA in their 2022 Future Trends report. Not surprisingly, this means more people are keeping their vehicles, spending their money on maintaining them. But that's not all bad news, since retailers have seen an increase in sales and profits for the aftermarket parts industry. What are the key factors contributing to the rise in reliance on aftermarket parts and services? Let's take a look and explore how you can ensure that your aftermarket business takes advantage of the acceleration.
---

According to Precedence Research, the global automotive aftermarket was valued at around US$ 721.2 billion in 2021 and predicted to surpass US$ 950.09 billion by 2027.

---
Low Auto Inventory Levels
Domestic production of new motor vehicles in the United States was down 16.5% from 2019. Vehicle sales over the same period were down 9.6%, which has led to historically low inventory. People have reported waiting on average of six or more months to receive their new vehicle. Low inventory levels likely mean demand for new vehicles will remain strong over the next year, as auto manufacturers work to repair supply chains and produce more vehicles.
Rise in Technological Advancement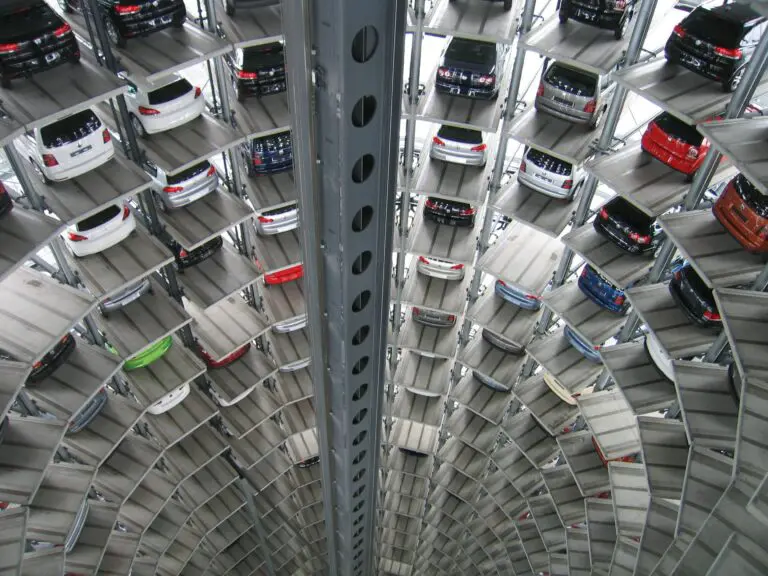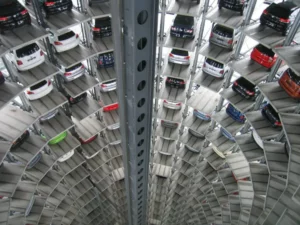 Owners are investing in their older vehicles, trying to make them more fuel efficient and more environmentally friendly. Aftermarket parts such as catalytic converters and electronic chips are in high demand. In addition, people are always on the lookout for new features to add to their older vehicles.
Government Regulations
Stricter car emission regulations have put pressure on manufacturers to produce more environmentally friendly and high-efficiency parts. This demand is expected to excel at fast pace in the future.
Comfort & Convenience
More and more consumers are demanding aftermarket comfort and convenience accessories. Dealerships and manufacturers are offering more of these which is fueling a higher demand.
More Disposable Income
There has been a rising trend in disposable income. More people are self-made millionaires, demanding more luxuries, including wanting to design or remodel their vehicles, which is increasing the demand the aftermarket products.
Overall, the industry is optimistic for the future. Nearly three-quarters of companies expect their sales to continue to grow in 2022. The strong demand for aftermarket products will continue in 2022. However, challenges loom on the horizon. Ongoing supply issues will likely constrain available supply and increase prices.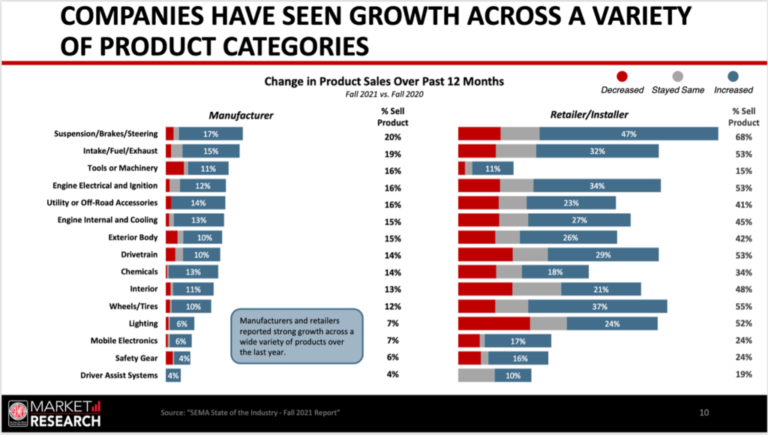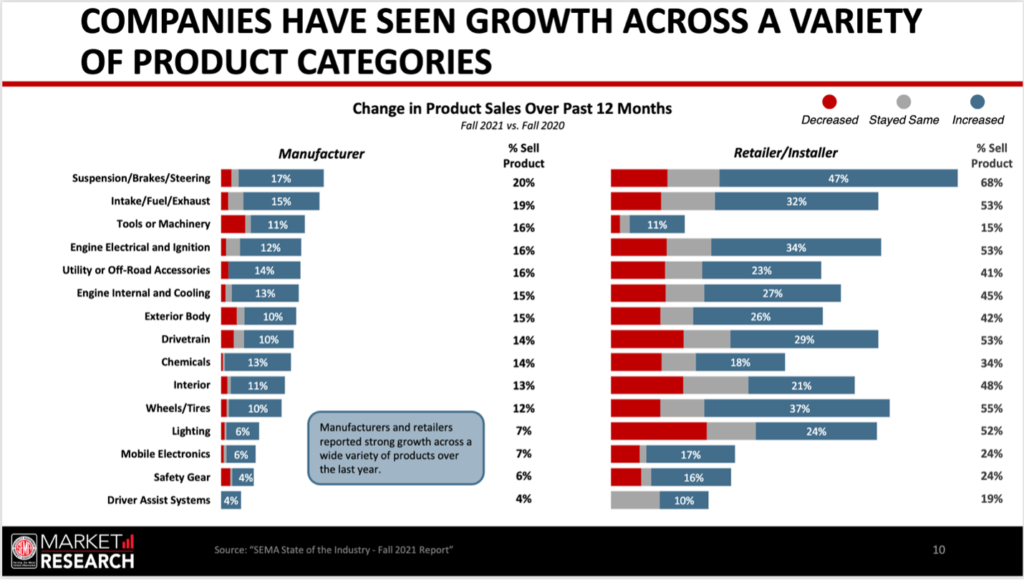 The strong demand for aftermarket products will continue in 2022. However, challenges loom on the horizon. Ongoing supply issues will likely constrain available supply and increase prices. Consumers will continue to have more options to spend their money on, particularly in the services sector of the economy which has been restricted over the last year. All of this depends on how the virus plays out in 2022. SEMA Market Research anticipates that these challenges will slow down industry growth in 2022 to below 2% before returning to pre- pandemic levels of growth in 2023 and beyond." * SEMA Future Trends – January 2022 Pg. 8
What\'s Next for Installers & Retailers?
With this increase in demand for aftermarket parts, many retailers are taking a hard look at their ability to provide a better online buying experience for their customers. Many have a web store in place, but odds are it was created several years ago, and may not have been set up to handle the increased inventory options and transaction volume. If you\'re not offering a seamless experience for your customers, you risk being left behind.
PC Bennett recently helped one of their customers, Van Cafe, completely refresh and revamp their web store experience. The new site has had some stunning results:
24% increase in orders
77% increase in overall order value
119% increase in overall revenue
…all within 60 days of launching the new site.
If you\'re looking to update your online store, or are curious how AutoFitmentPlus, an automotive aftermarket solution made just for companies like yours can help you increase effectiveness, efficiency and accuracy, talk to the PC Bennett team.