PC Bennett, an Acumatica Gold Certified Partner, has added new team members after showing 20% growth in the last four months. The Seattle-based Acumatica partner has expanded their consulting and marketing teams, specifically with some additional manufacturing resources.
Let's meet them!

Jeremy Dobish – Senior Business Consultant
The consulting team at PC Bennett is pleased to welcome Jeremy Dobish to their ranks. In this position, which extends the reach of their consulting bench, Jeremy will focus on the Acumatica manufacturing and quality modules, along with add-on solutions.  Jeremy will support the team on implementations and QC efforts, and provide Acumatica support. He hopes to use his previous experience as a Quality Manager and Operations Manager to help PC Bennett's clients optimize their ERP systems.
Before joining PC Bennett, Jeremy spent 12 years working in the aerospace manufacturing industry, for a company specializing in complex machining for both commercial and government space programs.  "I have always enjoyed the idea of being a consultant where I could help business grow and develop processes to affect their bottom line. I was looking for an opportunity to utilize my MBA and interact differently with a bit more variety of business," said Jeremy. "Through the Certification2Hire program by DyNexus Recruiting, I studied nights and weekends to get my Acumatica certification, and was introduced to PC Bennett shortly thereafter."

Nathan Neuberg – Business Consultant
Nathan joins the consulting team at PC Bennett and brings a wealth of experience with him. In this position, Nathan will focus on the Acumatica financial, distribution and manufacturing functionality, helping clients solve their everyday issues with creative solutions.
Before joining PC Bennett, Nathan spent 16 years in the custom art and framing industry, most recently at Cali Framing, where he was the CTO. He stumbled upon Acumatica while searching for a modern ERP solution for Cali, and fell in love the with product. "I wanted to refocus my career on consulting businesses, and on my first introduction to PC Bennett Solutions, I knew right away that this was exactly the kind of outfit that I was searching for to make my move.  As a big racing fan myself, the focus on the automotive industry sparked my interest.
Nathan was recently interviewed by Tim Rodman at AUGForums, an independent Acumatica online community, on his Acumatica journey. You can listen to the podcast in its entirety here.

Kelly Moran – Project Manager
Kelly joins the consulting team at PC Bennett and brings 20 years of ERP experience with her. In this role, Kelly will focus on the Acumatica financial, distribution and manufacturing functionality, helping clients meet their project goals, on-time and on-budget.
Prior to joining PC Bennett, Kelly spent time leading the business applications team for a global manufacturer, worked at a Fortune 1000 manufacturer to build their PMO, and became a CIO for a boutique SaaS Fintech firm. Kelly came to PC Bennett after seeing a post from her old colleague, Tim O'Sullivan, COO at PC Bennett.  "I couldn't get it out of my head. I've always liked working for smaller organizations where I can have a larger impact," offered Kelly.  "I think I bring a rounded perspective on why projects fail and succeed and have learned that no single approach is right for every client or project."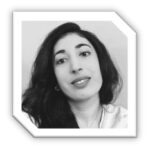 Alessandra Fernandez – Marketing Intern
Alessandra joins the marketing team at PC Bennett as a recent Acumatica certified business consultant. She graduates from UBC Sauder School with a finance degree in April, 2021. In this role, Alessandra will focus on using her Acumatica knowledge to connect and engage with the various PC Bennett audiences, helping clients and prospects become aware of the business solutions available to them.
Prior to joining PC Bennett, Alessandra helped a Canadian Acumatica partner implement Acumatica internally, and learned a great deal about the financial modules and how an ERP system facilitates financial analysis. "I realized that I could use my new certifications and experience elsewhere, and reached out to Acumatica to look for additional opportunities," said Alessandra. "Just like that, I was lucky enough to get connected with PC Bennett."
Patricia Bennett, the Founder and CEO of PC Bennett offered the following comments on the recent hiring surge, "We've been fortunate enough to grow during the last year, enough that it made sense to support our internal teams with more talent. We are passionate about our business, and we looked for others who share our enthusiasm and culture, and we believe we have found that in our new team members. The entire PC Bennett team is excited at this growth, and to provide opportunities for Acumatica resources, both new and experienced."
About PC Bennett
PC Bennett is an award-winning Acumatica Cloud ERP Software provider, but we're more than that. We're innovation enthusiasts, who think about more than just technology. We think about how people work so we can provide the tools and information needed to make good business decisions.
The experienced team at PC Bennett will take the time to understand your priorities so we can recommend cost-effective solutions that achieve results.
We know there are many choices available to supply your automotive, manufacturing and distribution technology needs. We look forward to the opportunity to show you why we are the right choice for your small or medium business (SMB), whether it is business advice, implementation optimization or Acumatica support.