PC Bennett Solutions is pleased to announce that two of our products recently received the Acumatica Certified Application badge.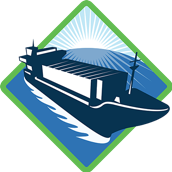 Shipping Container Management, embedded in Acumatica, allows tracking of shipments in-transit for distributors. We track from wharf to warehouse for shipping lines and shipping vessels or any in-transit inventory locations. Receive item-specific information, such as duty and customs holds. Container Shipping Management is a must-have addition to Acumatica for distributors that import or export goods.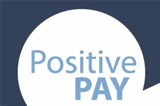 Positive Pay makes it easier to detect fraudulent checks by automatically cross-referencing check data with the checks your company receives or issues. Connecting your Positive Pay service with Acumatica and with PC Bennett's solution not only reduces your company's risk of fraudulent activity but also allows you to manage everything through Acumatica.
Please reach out to us to see how Shipping Container Management
or Positive Pay can help accelerate your business.
Contact us at Sales@PCBennett.com or call (425) 831-7924.