I remember reading an article back in 1986 comparing building bridges to complex business solution implementations. The point of the story was that bridge building was always successful, coming in on-time and on-budget. Whereas complex system (ERP) implementations were not. Software projects routinely fail. Timelines are seldom met, and customers often report the software does not perform anywhere near what was promised or expected. So, when I started my business 20 years ago, I made it my mission to treat every ERP implementation like building a bridge, and delivering on-time, on-budget, successful ERP implementations.
According to a November 2021 article published in Open Door (citing an on-going Standish Group Chaos Theory report), only 16.2% of complex business solution implementations were deemed successful.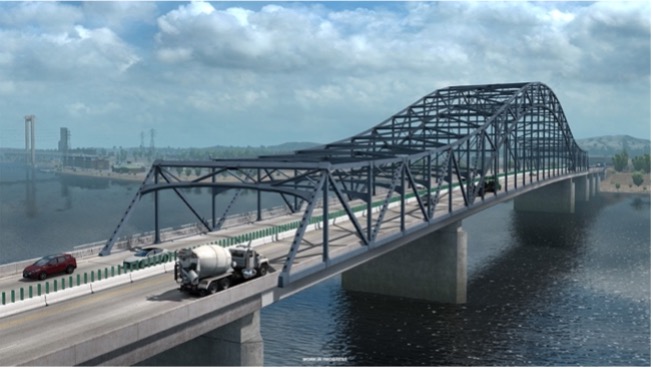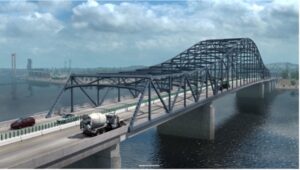 So why aren't complex business implementations more like bridge-building projects? Well for one thing, a tremendous amount of time is spent on the design of a bridge and once approved, the design is set in stone. Second, you cannot continually change the scope and hope that the bridge will perform as originally designed. The same concept applies to ERP implementations. That is why we take the time up-front to get to know your business and needs. At PC Bennett, we want to make sure your ERP implementation is successful, on-time, on-budget, and meeting the functionality you are expecting.
Here are some best practices we've learned throughout our 20 years of business that greatly impact project successes.
Top 5 Issues Impacting ERP Implementation Projects:
User Involvement:
Just like designing a bridge, the design of the implementation project must be the top priority! It's crucial that the CUSTOMER clearly defines "what success looks like" for them. Work with your partner but do not solely rely on the implementation partner to fully understand your business the way you do!
Executive Management Support:
Back to our bridge analogy. One of the leading causes of implementation failures are too many change orders. It is essential that executive management be involved in the project from start to finish. Management needs to ensure that everyone knows the design and success factors from the start, and they need to hold everyone accountable to that design through the go-live. In more than 90% of failed implementations audited, Deloitte found that a "lack of management supervision and accountability" was to blame. It was not the implementation partner; it was the executive team.
Clear Statement of the Requirements:
Successful ERP implementations always have a clear requirements statement. Your implementation partner will know a lot about their solution, but not everything about your industry and business. No one knows your company better than you, so you play an important role in the requirements definition. Be present, be active, and think through the unusual scenarios you might encounter. You must allow enough time and budget enough money in this stage – more so than any other.
Proper Team Planning:
Every single user of the new solution already has a day job. They are currently using some other solution – even if it is spreadsheets and paper. Defining and implementing a new ERP solution will not save them time or effort upfront. Instead, it will add to their efforts until it is successfully implemented. Therefore, realistic planning of time is essential to ensure your team members get their requirements completed on time, and with a high degree of accuracy. Nowhere is this more important than during the data conversation. Allow enough time, stay on top of your team, and make sure they complete their tasks professionally. Many will want to simply defer to someone else. They will suggest "I don't have time", so don't let that be the issue.
Realistic Expectations:
When companies decide to implement an ERP solution, they often jump right into ERP selection without taking the time to prepare. Make sure your ERP project plan is based on realistic expectations, not just the goal of selecting software based on the potential of high ROI. You might think that since this is the last item on the list, it is less important. It's not. In fact, it has the potential to kill your project just as much, if not more than, the other factors. Here's why. There is a concept in our industry called the Gartner Hype Cycle. Don't get caught up in the Hype! Basically, it goes like this:
Every implementation begins with an "Innovation Trigger". This is the promise of what is to come. You will become more effective, efficient, profitable. You will save time, money, etc. And because of this…you buy.
Then comes the "Peak of Inflated Expectations". On the first day of the implementation, expectations are as high as they will ever be. Everything is right in the world.
And almost the next day, you begin the slide into the "Trough of Disillusionment". This is where you come face-to-face with the gap between what you expected, and what you get. Things you "assumed" would be included, versus the cost of the change order to actually get those things.
Plateau of Productivity: At some point you run out of time, money and patience. What happens then? You simply "live with what you've got". You can't spend any more on this implementation. You fire your implementation partner, and your people use the system at whatever state it is. Setting realistic expectations and a firm list of success factors will go a long way toward ensuring that you use what you paid for, and you don't go broke doing it.
Your Technology Parter
PC Bennett Solutions has been selling and successfully implementing complex ERP solutions for 20-years. We have the highest customer satisfaction survey scores in our industry, the highest customer retention percentages, and our Net Promoter scores are out of this world. We build success by working closely with our clients prior to the sale to ensure that proper planning has occurred. We get the executive team to clearly define what success looks like and then we have regular update meetings to ensure that the executive team remains engaged throughout the implementation project.
"PC Bennett Solutions is one of longest-standing partners of Acumatica. Patricia Bennett is a leader in the Acumatica channel, a member of the Acumatica Partner Advisory Board, and PC Bennett Solutions has won multiple awards for their exceptional customer support and retention. If you are an automotive aftermarket company, and you are considering the purchase of Acumatica, and you are working with PC Bennett Solutions, you are in exceptional hands!" ~Sanket Akerkar, Chief Revenue Officer, Acumatica
PC Bennett Solutions is your trusted ERP partner. We strive to make your business goals a reality. The experienced team at PC Bennett will take the time to understand your priorities so we can recommend cost-effective solutions that achieve results. The core of any business management solution is ERP, and we are the Acumatica Cloud ERP experts. We are experts at successfully implementing Acumatica ERP solutions for automotive aftermarket companies. Automotive aftermarket is our passion and our focus. Our experienced team can implement, train, customize, and support your organization to ensure you maximize your Acumatica investment and optimize your business.
Take a look at some of our success stories with our current clients. We would love to tell your story next. Contact us today and speak with one of our experts or check our automotive ERP software page to learn more about our solutions.
PC Bennett Awards:
Acumatica Modern Partner of the Year: 2018 (for everything including services, implementation, and subscription)
Acumatica Service Excellence Award: 2018 (for best scores in service)
Acumatica MVP: 2016, 2017, 2018, 2019, 2020, 2021, 2022
Acumatica Gold-Certified Partner