Many predicted that every business would suffer and decline due to the ramifications of the pandemic. However, even with the current supply chain issues, manufacturers shutdowns, and a shortage of workers, one area didn't feel the negative effects: online sales of automotive aftermarket parts.
The ups and downs in the economy are making people hold onto their vehicles longer as well. Additionally, with the limited inventory of new cars and trucks, people are waiting over 6 months to get a new vehicle. The pandemic has brought a few surprises, but a good one for online retailers of automotive aftermarket parts. Consumer shopping online has increased drastically. Whether it's because stores were closed or that people felt leaving the house was dangerous, eCommerce storefronts saved the day and now it's expected from all retailers.
Will this trend continue?
Yes, online sales increased due to the pandemic, however, while online sales rose due to the pandemic, data from the Census Bureau suggest it could be temporary for some industries. Overall, there will be a continued increase in eCommerce sales.

Market Research: SEMA Future Trends January 2022
In the US, the aftermarket automotive parts and components market is projected to have significant online growth. This includes replacement parts, aftermarket parts, and accessories. Manufacturers are able to offer high-quality goods faster due to advancements in technology and improvements in logistics.
In general, online parts sales historically have a 16% per year growth rate but we have seen surges up to 30% during the pandemic. The US aftermarket automotive and components market will continue to grow specifically around hybrids and electric vehicles.
Download the SEMA Future Trends Report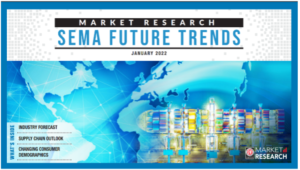 How Prepared Are You to Handle Increased Online Sales?
Can Your Current Tech Help Stay on Top of Supply Chain Issues?
Nearly 2/3rds of people reported they wanted to purchase something online but it was "out of stock". This hasn't stopped consumers, instead, they switched brands or went to another retailer to get what they needed. And if your online store technology is the problem, you just lost a sale. One thing is for sure, you need to stay on top of eCommerce. Make sure your system has accurate information and can suggest alternatives if something is "out of stock".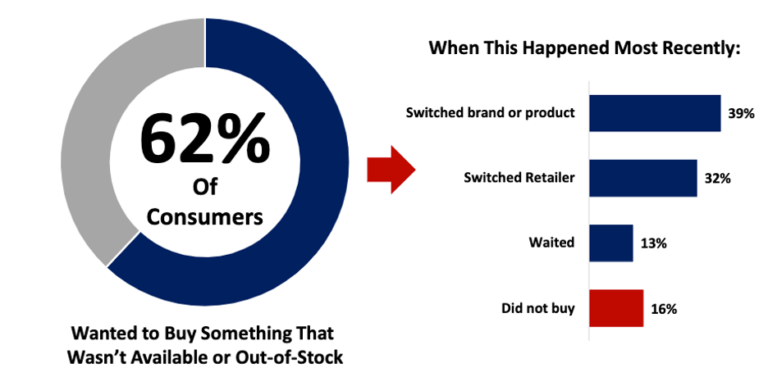 Don't let technology get in the way of your business. PC Bennett offers the best, most-reliable solutions to automotive aftermarket parts manufacturers and suppliers. Easily manage your storefront and extend the reach of your business.
Download our free eBook, The Road to eCommerce Success and learn what the ideal eCommerce solution is for you.
What Can You Expect from an eCommerce Solution Made Just for the Automotive Aftermarket?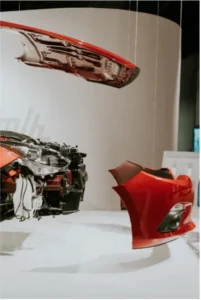 – Extend the Reach of your Business – While Providing Better Customer Experiences
With eCommerce, you can easily extend the reach of your business beyond the immediate area of your brick and mortar stores. Whether you sell parts B2C, B2B, or both, eCommerce extends your geographical reach and provides your customers with 24×7 access to place orders. Because the Acumatica connector is fully integrated with BigCommerce and Shopify, customers can view their complete purchase history and the status of current orders anytime – and from anywhere.
– Manage Parts & Pricing Easily
With the Acumatica connector, you can easily manage your BigCommerce and Shopify web store because it is fully integrated with Acumatica ERP. Parts inventory and pricing is centrally managed with Acumatica, so you can view and manage inventory levels in real-time or apply price changes across all sales channels. What's more, the Acumatica connector supports customer-specific pricing, products and variants, multiple warehouses, discounts, promotions, and more.
– Gain Critical Insight
Gain a comprehensive view of customers purchases and account activity. Weather your customers place orders for parts over the phone, purchase parts "in store" via a POS, or place orders via your web store, all purchase activity is centrally recorded in Acumatica. With a single dashboard, easily view inventory, pick-pack-ship status, returns, customer support and financials.
– Take Advantage of ACES and PIES Subscriptions
PC Bennett's eCommerce solution is well suited for after-market automotive parts distributors. With an ACES (Aftermarket Catalog Exchange Standard) and PIES (Product Information Exchange Standard) ready database, PC Bennett can integrate these services with Acumatica so subscribers can take advantage of industry-standard part numbers and fitment information.
– Get Help Upgrading your Webstore
PC Bennett offers full-service webstore design and deployment, using BigCommerce or Shopify. It tightly integrates with AutoFitmentPlus, exposing your inventory by ACES information, and allows you to add any supplemental product information coming from your ERP system.
Learn more about PC Bennett's eCommerce Services for your automotive aftermarket parts business.