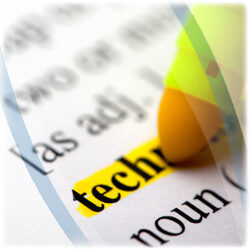 There have been some insightful ERP related articles published online in recent weeks that have caught our attention. Check out some of the great content that industry professionals are generating below.
Recent ERP Web Highlights
Cloud Based ERP & Medium Size Businesses
A recent study conducted by Forrester Research surveyed decision makers of mid-size businesses throughout the United States on their thoughts related to Cloud ERP. Download the full study.
Warning Signs that ERP Change is Needed
Are you thinking about implementing a new enterprise resource planning system? How do you know that it's time? The author Richard Barker states in regards to adopting a new system, "Do it if you need to, but don't take it lightly." This article from ERPFocus explains some major points that could be red flags for your organization.
Cloud ERP: Is it Right for Your Business?
What's the point of having your ERP in the cloud, and is it relevant to the needs of your business? Veteran writer, Tina Courntey-Brown mentions, "The most appealing aspect of cloud computing is how it provides an opportunity for businesses to completely transform how they use and pay for information technology." Read about why businesses embrace cloud based ERP solutions and why it may or may not be the best idea for you.
SMB Cloud Market Research
We've been hearing a lot about the Cloud. What does the market actually look like as we continue on through 2013? Parallels, a leading software vendor and cloud services provider has published detailed reports by country.
ERP Security: Putting a Lock on the Cloud
When you think "Security" what exactly comes to mind? Check out another interesting read from ERPFocus on the many faces of security – especially related to using Cloud ERP in business.