A Surprising Source of Growth for your Company
Creativity and innovation go hand-in-hand. One is a thought process, the other an action. Businesses need both if they want to continue to thrive and grow. The use of modern ERP technology can help enable your employees to come up with innovative ideas, solve problems creatively, and develop new processes that can dramatically increase efficiency.
Creative Problem Solving
This idea of creativity and innovation made me think about the time I was traveling with a connecting flight in Philadelphia.  I arrived at the airport early and got to the gate feeling pretty good.  The plane was at the gate, the crew had arrived, the weather was clear and sunny.  It looked like nothing would keep me from getting home.  And then it happened…
My plane had a flat tire.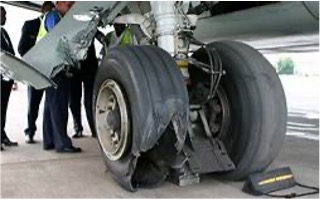 The airlines announced they expected a slight delay taking off, but they assured everyone that due to tailwinds, we would still arrive in Philly on-time and therefore nobody would miss their connecting flight.  As the passengers watched from the terminal window, four airline ground crew stared at the flat tire for at least 20minutes.  No movement whatsoever.  Just staring.
Then came the announcement: they couldn't raise the plane high enough to get a new tire on the plane.  It was as if this had never happened before!  They had the new tire sitting right there.  They had the flat tire off the plane.  But the new tire could not be attached until they lifted the plane high enough to slip it on and tighten it up.
Seventy passengers would now miss their connections.  All for a flat tire.  The airline apparently had no contingency plan for this type of event.
Creativity & Initiative is Key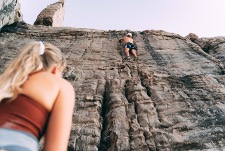 This very painful experience reminded me of how important creative problem-solving is for all businesses and all employees.
What happens if your organization has a "flat tire" when you are not around?  Have you empowered your people to make the important decisions? Is there a well-established contingency plan that doesn't require you to execute? Does everyone on your staff have the tools they need to get creative in solving problems?
It is crazy to think that a simple problem, such as a flat tire, could completely disrupt hundreds of people, not to mention the ripple effect for all those affected by the delay – potentially millions of dollars in lost productivity.
What could have been done?
In the case of the airplane, it seems that there were lots of possibilities. Could one airline have borrowed a bigger jack from another airline?  What about having the stewards move the passengers to another plane with the same seat configuration?  Why couldn't the four employees standing around looking at the plane for over an hour let the air out of the new tire? Instead of watching a team work creatively, we waited two hours for them to cancel our flight.
There didn't appear to be a system in place that empowered the employees to act.
Solve the Empowerment Issue
A modern ERP system can empower employees from the front office to the warehouse. Companies of every size and industry are constantly trying to align their business processes (including contingency plans) with their business management applications, and disparate or legacy systems struggle to keep up.
With a modern ERP solution, problems can be addressed thoroughly and efficiently because all employees are connected to one another and know the roles they play. No matter where a problem arises (from a salesperson on a client's site to a maintenance worker on the tarmac), a modern ERP centralizes the answer and allows all employees to take initiative and solve it.
Top-Down Innovation = Success
Initiative is part of culture.  Culture is part of leadership.  And leadership is an essential component of success.  Without initiative you are almost doomed to mediocrity.  You simply cannot scale when you restrict the environment that enables creativity, action, and initiative.
Which ERP is Right for You?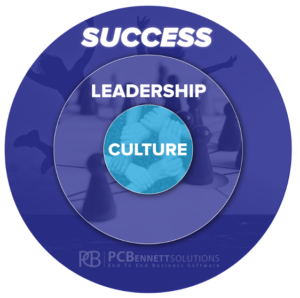 For small to mid-sized businesses (SMBs), finding the right-sized and right-priced solution for this can be tough.  Large or enterprise organizations have entire teams dedicated to incorporating new solutions to their business, so how do you keep up?
Welcome Acumatica, the Cloud ERP.  More and more SMBs are choosing Acumatica to keep their teams connected.  With its modern platform, businesses can quickly and easily pull together all their information into one single point of truth.  By reducing silos of information across departments businesses are fostering creativity and innovation while increasing sales and efficiency.   Additionally, with unlimited users, remote access from anywhere, anytime and on any device, you are empowering your employees, customers, and vendors and providing information they need on their own time.
Who would have thought that empowering creativity would be considered a business contingency plan?
Why PC Bennett?
Don't be caught with a flat tire.  Talk to us and learn more about how a modern ERP solution can help empower your employees and foster creativity and initiative.  PC Bennet has helped many businesses implement the tools to help them thrive and grow.
Read how PC Bennett helped C&O Nursery, a grower of many varieties of apple, cherry, and pear trees, upgrade their ERP solution so they could easily customize the software to fit specific business processes.
Or, how AME Corporation brought all of its business information and processes online, into a user-friendly, secure online environment, resulting in a 400% productivity increase.
Contact us and see how we can help your business with the right ERP solution.